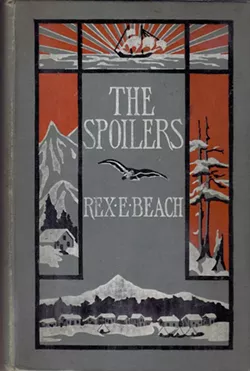 When it comes to things that come from Michigan, it's easy to get people to embrace the idea that Michigan produces culture in the form of music: From the Amboy Dukes to Alexander Zonjic, the state has been at the forefront of important, tone-setting musical movements that have included techno, Motown, proto-punk, and hardcore. No question about it.
But if you bring up the culture that our state produces in the form of the written word, you might get some blank stares. Chances are if you get any response at all, it's going to be the usual suspects, including Elmore "Dutch" Leonard, Loren D. Estleman, Jim Harrison, Philip Levine, Mitch Albom, Christopher "American Chillers" Wright, or that guy who wrote Jumanji. Or they'll try to toss in people better known as writing instructors, such as Charles Baxter or Robert McKee. Or they'll include Hemingway, because he spent summers here, but then why not somebody who legitimately grew up in the state, like Ring Lardner? If only to take a break from mentioning Michigan native (and not much more) Joyce Carol Oates again.
Chances are that there are some homegrown Michigan writers you don't know that will fascinate you, whether you like poetry, creative nonfiction, adventure, pulp, local lore, or humor. Here are a few suggestions.
Action and Adventure
It's only natural that some writers are remembered and some are forgotten. But it's a shame that two of the best action-adventure writers from Michigan are routinely overlooked: In the 1910s, James Oliver Curwood and Rex Beach. Like Jack London and Robert Service, they traveled to Alaska to find their fortunes, and only realized later that the wealth of experiences would make them rich and famous. Beach found success in the early 1900s, with such books as The Spoilers, later made into a movie starring John Wayne. Curwood's success in the early 1920s made him the highest-paid writer in the world. His name is remembered well enough in Owosso, where his writing retreat has become a museum and his name graces the town's annual festival.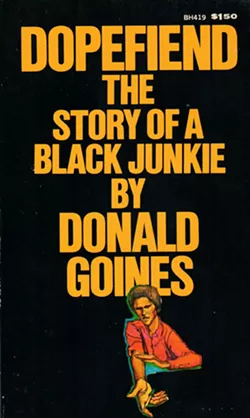 Pulp & Crime
Leonard and Estleman notwithstanding, the Detroit area gave the world two great pulp writers who couldn't have come from more different backgrounds. On the one hand is Highland Park's Donald Goines, trailblazer of the "contemporary urban fiction" genre, author of Dopefiend, Daddy Cool, and Kenyatta's Last Hit. Explosive, profane, and riveting, Goines' career ended when he and his common-law wife were shot to death in their Detroit apartment. Compare and contrast with pulp novelist Maritta Wolff, who grew up on a farm near Jackson in the 1920s. At 22, she wrote Whistle Stop, the scandalous story of a good-for-nothing family living in a small town near Detroit. The novel featured enough incest, violence, and vulgar language it became a controversial best-seller. Five novels later, her writing career ended not at the point of a gun but because she was gun-shy about publicity. Her final novel, Sudden Rain, would wait until after her 2002 death to be released.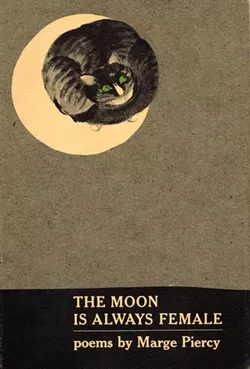 Poetry
Dudley Randall wasn't born in Michigan, but he spent most of his life here. When he finally began his work as a writer and publisher of poetry in the 1960s, readers were especially ready to accept poetry that grappled with the political, that aspired to the ideals of the civil rights movement, and that addressed the need for change. His best-known poem, "The Ballad of Birmingham," was written in response to the bombing of a black church in Alabama in 1963. Similarly, Detroit-born Marge Piercy has been one of the strongest voices in feminist poetry, author of such seminal collections as To Be of Use and The Moon Is Always Female. In fact, the poet, now 81, released a new collection of poems two years ago called Made in Detroit.
Speculative fiction
Of course, Piercy is more than a poet: She has written some of the most influential "speculative fiction" — writing that's usually found at the intersection of social justice and science fiction. Her 1976 book, Woman on the Edge of Time, was called the birthplace of cyberpunk by none other than William Gibson. And Piercy isn't the lone Detroiter in that socially relevant subgenre: Detroit's Adrienne Maree Brown teamed up with Walidah Imarisha to edit a collection of black speculative fiction called Octavia's Brood, published in 2015.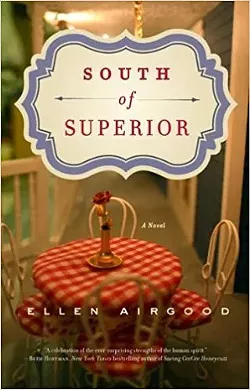 Michigan gals
Want authors who aren't necessarily feminist but are definitely women? The Wolverine State has plenty of female authors, but it almost seems the Upper Peninsula has most of them. Yooper writer guy Ron Riekki edited an anthology of fiction several years ago called The Way North, and it seemed to be about three-fourths female. One of the notables to emerge from that group has been Ellen Airgood, whose warm, soulful book South of Superior concerns a lady who's left the state for Chicago only to boomerang home when an elderly relative needs to be cared for. Somewhat tougher stuff is anything from Bonnie Jo Campbell. Her Once Upon a River earned comment everywhere from NPR to The New Yorker, though she remains an unpretentious sort of person, as well as a lively speaker who needs no microphone in person.
U.P. codgers
The Upper Peninsula has fewer than half the residents of Detroit spread out over more than 16,000 square miles, but it would seem to have just as many stories. Few are told better than by Cully Gage, the pen name of speech therapist Charles Gage Van Riper. Gage's creative nonfiction concerns his upbringing 100 years ago as the son of the town doctor in tiny Tioga. His stories were collected in several "Northwoods Reader" volumes over the years, and still are sold at gas stations in the U.P. In fact, they still are reprinted in the Great Lakes Pilot, where they're often the most interesting pieces. That publication also regularly features work from Lon L. Emerick, a fifth-generation Yooper who shows off his knack for describing the changing seasons in such books as Paradise North. But if you love the U.P. — and don't mind having your nose tweaked a bit — you might best of all enjoy his You Wouldn't Like It Here: A Guide to the Real Upper Peninsula of Michigan.