(**Editor's Note: This story originally ran in the April 29-May 5, 2015 edition of Metro Times and includes an additional piece on Governor Snyder, which you may read -and chuckle at- below).
Back in the 1960s and '70s, nearly everybody I knew smoked pot. It was like sneaking a beer in high school. You did it to prove you belonged to your generation, whether you liked grass or not.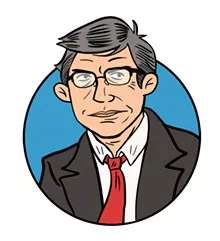 Many of my friends experimented with other stuff too. Psilocybins, peyote, funny mushrooms, some stuff I've now forgotten the names of, and yes, even LSD. Later, when we had jobs, those of us making more money or wanting more thrills went to cocaine.
But nobody in our classic Baby Boom generation even dreamed of using — shudder — heroin. That was a skid row drug, best left to dying winos, street hookers, and other junkies. You've seen them; arms a scabby mess; teeth rotten, all self-respect gone.
True, there might have been a few wounded veterans in chronic pain, men who turned to the Big H when they couldn't get morphine.
But nobody could imagine their friends as heroin users.
Well, guess again. A wave of heroin fatalities is sweeping through the nation, heroin often far more potent than it was back in the day, heroin that is mixed with fentanyl to produce pure death.
Tom Watkins, now the head of the Detroit Wayne Mental Health Authority, told me that last year 68 people were killed by a fentanyl-heroin cocktail. This year, the death toll was 53 by early April.
Down in Toledo, hardly a hotbed of American drug culture, the number of deaths from heroin and fentanyl ("super smack") has been doubling every year. Nor is the face of addiction the face of skid row. Increasingly, they are middle-class whites, and mostly men.
Last month, I interviewed a retired teacher named Colleen Jan, whose 33-year-old son Brett overdosed on heroin and fentanyl last August, after fighting addiction for years. He desperately wanted to get into treatment, she told me, but there was a waiting list.
Brett Jan couldn't wait. Few reporters know as much about addiction and the prison subculture as Jeff Gerritt, who wrote for the Free Press for years before becoming deputy editorial page editor of the Blade newspaper in Toledo, Ohio.
What's happening is fairly simple, he explained on the weekly TV show I do there, Deadline Now. Doctors cheerfully prescribe painkilling drugs — OxyContin, say. Eventually, the patient gets hooked, and the prescription drugs are far too expensive to keep buying, especially after the last legal prescription runs out.
But you can get a small cheap shot of heroin, or mostly heroin, on the street for as little as $10, and new addicts are born.
Oddly enough, we don't do much to counteract that. A young man I know is in a halfway house in the suburbs, trying to fight addiction; sometimes, relapsing. We do essentially nothing for him; too often, we have the attitude that it's cold turkey or nothing.
Back in the 1980s, we declared war on drugs, and it was no contest; drugs won. We decided to lock up for life anybody with a little over a pound of cocaine or heroin. Our state prison population shot up from 13,000 to over 50,000, at one point, costing billions.
Meanwhile, there were more drugs than ever. Addiction to opiates is extremely hard to break. No matter how painful the detox, addicts return to it. In Toledo, Gerritt tells me, they are trying an experimental program that seems to be working. Addicts get medical assistance to break the habit while they are still in jail — a shot of Vivitrol, for example, which eliminates the cravings for a month.
Early signs from the pilot program are extremely encouraging. Yet if this program turns out to be good for Toledo, it is vastly more needed for Detroit, which has thousands of addicts.
As long as the problem keeps getting worse, we can forget our pretend games about Detroit coming back as a viable city. "Hey, aren't you Rosa Parks?" drug addict Joseph Skipper said when he broke into her home back in 1994. Then he slugged her in the face.
The situation is worse now. Wayne County's Tom Watkins, a former state superintendent of schools, gets it. Last fall, his agency quietly tooled over responsibility for substance abuse disorders.
They've established a 24-hour hotline (800-241-4949) that provides information on where to go for help — treatment, prevention, recovery programs. If you aren't in Wayne County, they supposedly will help you find the help you need where you live.
These days, we're a nation obsessed with marijuana, medical and otherwise. Meanwhile, while we bicker over this, thousands are dying from drugs nobody should use ever, no matter what.
Tens of thousands more are the victims of crimes committed by those who need to satisfy their craving, by any means necessary.
Which is exactly what we need to use to deal with this — any means necessary, including safer drugs to wean them from the dope.
Either that, or we might as well put the whole area on a slab, and tie a tag to the toe of the future all of us might have had.


***
President Snyder? A few months ago, the idea of our illustrious governor running for president next year seemed, well, as absurd as it is. He has no foreign policy or Washington experience.

He sounds like Kermit the Frog, and barely won re-election against a fairly weak opponent last year.
But he clearly has something in mind. His supporters are creating a new nonprofit "Making Government Accountable: The Michigan Story" fund. This is designed to pay for Ranger Rick's traveling around the country, supposedly to tell the inspiring story of Michigan's great comeback, led by Mr. Relentless Positive Action.
So what does he want out of this? Something, clearly. Snyder is no longer flatly ruling out a presidential bid, saying "I wouldn't exclude it necessarily, but right now, there's enough exciting things to work on here," he said, failing, however, to radiate much excitement.
Snyder's problem, most likely, is this: He now loves being in office, but has no clear place to go next. He can't run for another term as governor. Taking U.S. Sen. Debbie Stabenow on three years from now would probably result in a positively relentless defeat.
So he's advertising himself, as either a potential vice presidential candidate or cabinet member. Actually, this is probably also the best thing he could do if he wanted to be the nominee.
He can't go up against the big boys head-on; he doesn't have the money or the name recognition. But Snyder can keep his options open in case they self-destruct. And this year, that might just happen.
Me, I'm holding out for Oscar the Grouch.
---
Jack Lessenberry is head of the journalism program at Wayne State University and the senior political analyst for Michigan Public Radio.