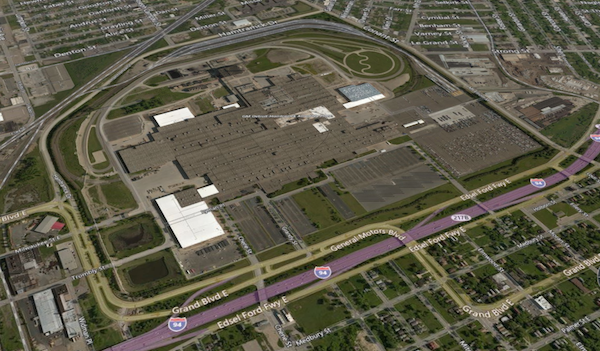 Google Earth image
General Motors' Detroit-Hamtramck assembly plant
After an explosion was reported at the General Motors Detroit-Hamtramck assembly plant, firefighters rushed to the scene.
Reports say
that the Hamtramck Fire Department received a call just after 10 a.m. this morning.
A GM spokesperson confirmed that first responders were on the premises.
A reporter for FOX2
was told by authorities that a filter pump on a rust inhibitor tank exploded.
The factory, which straddles the Detroit-Hamtramck border, is where the automaker manufactures such models as the Buick LaCrosse, Cadillac CT6, Chevrolet Volt and the Chevrolet Impala.
The plant was built in the mid-1980s after an entire neighborhood was razed to make way for it.