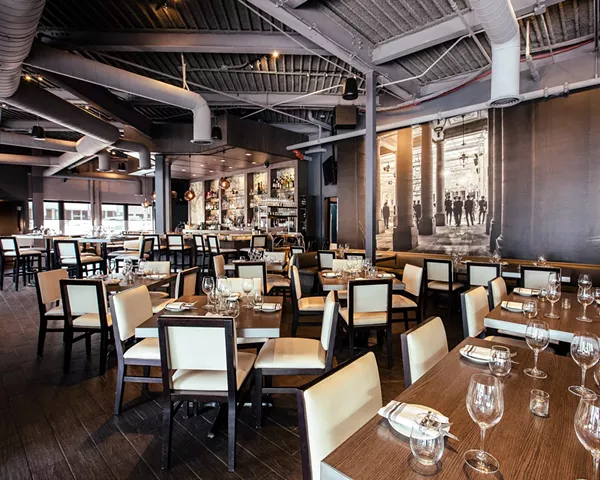 Bistro 82 in Royal Oak is celebrating their five-year anniversary by offering a five dollar menu for their appetizers, entrees, and desserts.
The winner of
Hour Detroit's 2017 Restaurant of the Year
is offering this special to diners on Wednesday, Feb. 27.
The
Royal Oak Daily Tribune
reported
that the anniversary celebration is happening soon after the restaurant updated its interior and its menu. The special will include new menu items such as scallop carpaccio, pasta Bolognese, and seafood mélange. It will also include classics such as filet mignon, French onion soup dumplings, and pan-roasted cobia.
Bistro 82 is located at 401 S. Lafayette Ave. in Royal Oak. Visit
bistro82.com
or call 248-542-0082 to make a reservation.
Angela Zielinski is an editorial intern at Metro Times
So many restaurants, so little time. Sign up for our weekly food newsletter delivered every Friday morning for the latest Detroit dining news.