Was I the only one watching Ashton Kutcher make Steve Jobs seem sexy over the weekend?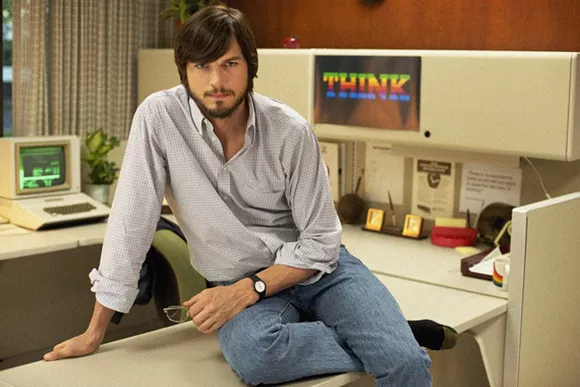 Photo via YouTube
Kutcher as Apple founder Steve Jobs in "Jobs"
Nevermind, don't answer that. In any case, fans of cultish tech giant Apple will be pleased to know that they can check out one of the company's first models, the Apple I computer, at the Henry Ford Museum this month.
For those of you not up to snuff on your Apple facts (pro tip: watch
Jobs
, it's still streaming on Netflix), the company's first model was released 40 years ago today, and the rest is, well, searchable via the pocket Internet you're carrying. Or better yet,
check out the blog from the folks at the Henry Ford Museum
chock-full of fun facts you can use to impress people at parties.
Anyway, check out the video the museum made showing off the antique technology [gasp!] and be sure and get down there to take a photo of it for your Instagram.
For a limited time, The Henry Ford's Apple 1 computer will be on display in the museum's William Clay Ford Plaza of Innovation, April 11-30, 2016. We hope you'll join us in celebrating the legacy of this key artifact of the digital age. Check back throughout the day today as we share stories related to Apple 1, this video with Curator of Communication & Information Technology Kristen Gallerneaux.

Posted by The Henry Ford on Monday, April 11, 2016