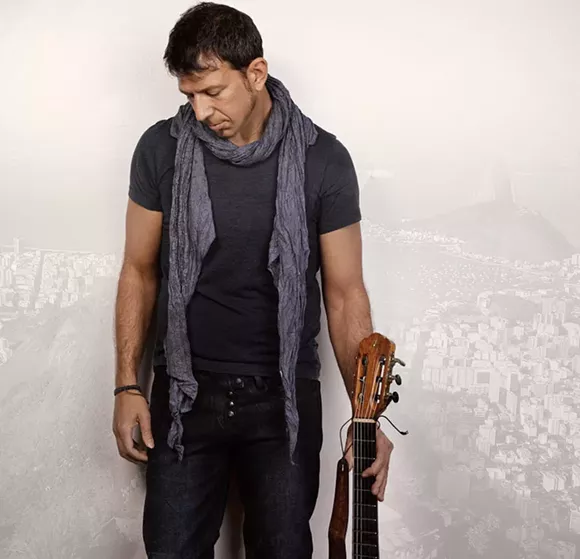 Promotional photo courtesy of Sean Blackman.
Got any plans for this Thursday night, May 26? Perhaps you'd like to check out local world music star
Sean Blackman
's show, part of a new residency at Midtown's Garden Theater called "In Transit." The sonically globe-trotting jazz guitarist's residency is sure to be a hot ticket; you can
purchase one here
.
For the "In Transit" shows,
Blackman
gathers artists and influences from all over the globe, blending his own unique Detroit influence with styles from different parts of the world; this month shines a spotlight on France, with guest featuring French vocalists.
The song above is called "Yerazner," which is Armenian for "dreams." Blackman composed the song around a traditional Armenian beat in 5/4 time.