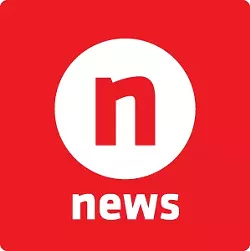 The past year has been an amazing one for those seeking to" legalize it," as reggae artist Peter Tosh's musical anthem once called out. Colorado and Washington state voters legalized marijuana in the November elections. Connecticut and Massachusetts became the 17th and 18th states to say yes to medical marijuana. Politicians in the South American country of Uruguay have submitted a proposal to legalize marijuana under government-controlled regulation. Right here in Michigan, five citizens' initiatives in different cities loosened the yoke of prohibition to varying degrees, with Detroit going the furthest in legalizing the possession and use of as much as an ounce by adults on private property.
There's plenty more, from polls showing a majority of Americans support legalization (and even more support medical marijuana) to scientific studies worldwide showing more therapeutic uses for marijuana to legal moves aimed at taking it off the list of Schedule 1 drugs.
However, there was plenty of bad news too, first and foremost the startlingly high number of people who are still arrested for marijuana law violations. In October the FBI reported that there is a marijuana-related arrest every 42 seconds in the United States. That's about 751,000 lives swirling down the toilet of the War on Drugs for a relatively benign substance. People are killed by gangsters and police, assets forfeited, families destroyed, governments subverted, national borders compromised, and lives set on paths where there is little chance of redemption after a drug conviction.
As much progress as has been made in relieving marijuana prohibition, there are still vast needs to peel back the policy. Here are six developments to look forward to in the next year.
The biggest impact that could come is changing the placement of marijuana under the Controlled Substances Act. Currently it is a Schedule 1 drug, which defines it as a drug with "no currently accepted medical use" in the United States and has a "high potential for abuse." That classification hinders meaningful therapeutic research on cannabis, and flies in the face of the fact that there are a handful of federal medical marijuana patients. (Government pot is grown at the University of Mississippi and distributed free to these patients.) In October, Americans for Safe Access, a pro-medical marijuana organization, took on the Drug Enforcement Agency in the U.S. Court of Appeals for the D.C. Circuit. ASA argued that the DEA has no "license to apply different criteria to marijuana than to other drugs, ignore critical scientific data, misrepresent social science research, or rely upon unsubstantiated assumptions, as the DEA has done in this case." The decision in this case is expected early in 2013.
Rescheduling marijuana would make scientific research easier to initiate and conduct, as it takes the simplistic argument that it is a Schedule 1 drug away from prohibitionists, opening the door for more substantive discussion. It also opens the door for discussion of a hemp industry. On top of the ASA suit, Gov. Lincoln Chaffee of Rhode Island, Gov. Christine Gregoire of Washington, and Gov. Peter Shumlin of Vermont have petitioned the federal government to reschedule marijuana. It's possible that none of these avenues will be successful, but each represents efforts that have gone further than any rescheduling effort.
Public opinion on marijuana will continue to swing more toward easing restrictions on the substance. For the past two decades, public opinion has steadily moved more favorably in support of legalization. Various polls in the past year have shown more Americans support legalization than oppose it, and some polls have shown an outright majority. Expect that trend to keep moving in the same direction as the lame, ham-handed Reefer Madness-style lies are just not accepted by anyone who actually thinks.
That change in public opinion has been reflected in media. The day before Christmas, cable network Current TV featured Marijuana Monday, with documentaries on that theme all day long — some of them critical of drug law enforcement. The CBS drama "The Good Wife" recently ran an episode with a storyline about police manufacturing busts in order to seize assets of motorists in Illinois. An hour-long film, Breaking the Taboo, narrated by actor Morgan Freeman, looks at 50 years of the War on Drugs. It also features interviews with former Presidents Jimmy Carter and Bill Clinton. Clinton, who waged the drug war pretty viciously, said: "It hasn't worked." (You can view the film for free at tinyurl.com/potdoc.) Marijuana, which for years was banished from popular media, has returned. As the anti-prohibition message spreads, we're going to see more and more instances of marijuana-friendly events in pop culture media. (Ask Harold and Kumar about that.)
Major public figures are finding they can support marijuana legalization and still maintain their prestigious positions. And politicians find they can do the same and win elections. In December, Newark, N.J., Mayor Cory Booker, who in the past supported medical marijuana, said he wants to go beyond medical marijuana, stated his support for legalization and attacked the War on Drugs. This is a guy who has been flirting with running for governor of his state and some folks see him as a possible senator or president. The website marijuanamajority.com maintains a list of these high-profile supporters and the list recently crossed 600 names. Those include Chicago Mayor and former White House Chief of Staff Rahm Emanuel, evangelist Pat Robertson and NAACP President Ben Jealous. Keep an eye out as this list gets longer and longer.
I expect the proposal in Uruguay to pass and more nations standing up against the U.S.-imposed War on Drugs. Latin American presidents have increasingly been speaking up on the subject as the drug cartels have turned many of their countries into active war zones. In September, Guatemalan President Otto Pérez Molina suggested legalizing drugs at the United Nations. The presidents of Mexico and Colombia supported him. Again, I expect more of the same in the coming year.
In Michigan, we await the state Supreme Court decision on whether medical marijuana dispensaries are legal or not. I have little insight as to which direction the justices will go other than they took the case of a Mount Pleasant dispensary that the state Court of Appeals had ruled against. In the short term, the case will decide what the medical marijuana industry looks like in Michigan. Also, marijuana activists, enthused by five victories in five campaigns in November, will press various decriminalization initiatives in some larger cites with elections in fall 2013. There may well be one near you.
So even though law enforcement continues to terrorize citizens in the drug war, it's possible that we are entering the end game in this tragic farce. A recent Angus Reid Public Opinion poll found that 66 percent of Americans expect that possession and use of marijuana by adults will be legal within a decade, although only 54 percent said they personally believed that it should be. Even those who oppose it see the handwriting on the wall. In 2013, I expect to see some big strides toward that end.
A former inmate interviewed in the film Breaking the Taboo described how pretty much any drug was available while he was in prison. His assessment was, "If you can't control drug use in a maximum security prison, how can you control drug use in a free society?"
It can't be said any better than that.
Larry Gabriel is a writer, musician and former editor of Metro Times. Send comments to letters@metrotimes.com.