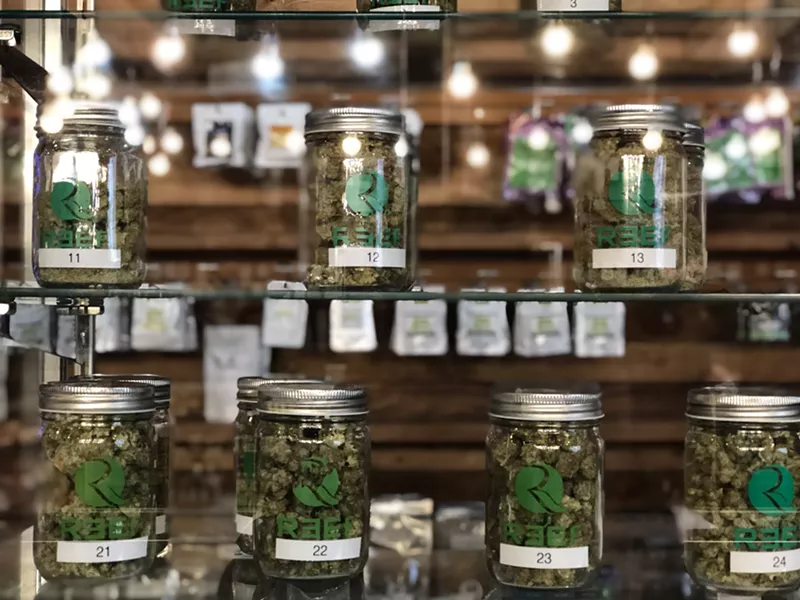 Steve Neavling
Nipped in the bud: Pot vendors say the state is putting the squeeze on their supply.
Sorry, stoners. You can't save Michigan's crumbling roads.
Now that Gov. Gretchen Whitmer's proposal to fix the roads has hit a dead-end, some residents are asking whether the solution is the state's new marijuana tax.
The short answer: Not a chance.
We crunched some numbers and found that each resident over the age of 21 would have to spend more than $10,000 a year on legal cannabis to finance $2.5 billion in needed roadwork.
By contrast, the Senate Fiscal Agency estimated that each adult is likely to only spend an average of $140 a year on state-sanctioned pot. The state is expecting about $1.1 billion in cannabis sales in 2020 to 2021. That would generate $32.1 million in new road taxes – or just 1.3 percent of the needed $2.5 billion.
To raise $2.5 billion for the roads, licensed dispensaries would have to sell $714.3 billion worth of marijuana a year — or 216 million pounds.
Beginning next year, Michigan will impose a 10 percent excise tax on all recreational marijuana sales. Of that, 35 percent will finance roads. The remainder goes to schools, local governments, and the state for administering and enforcing cannabis laws.
Whitmer, who ran on a pledge to "fix the damn roads," has proposed increasing the fuel tax by 45 cents to finance the roadwork. But Republican lawmakers have rejected the plan without offering an alternative solution.
On Monday, Whitmer was asked whether the marijuana excise tax could pay for the roads.
"Every man, woman, and child would have to buy $2,500 worth of weed a year," Whitmer said at the Chaldean American Chamber of Commerce. "If we were consuming that much, would any of us really care about the damn roads anymore?"
Whitmer's estimate was based on using all of the excise tax on roads, but that would violate the new recreational cannabis law.

It's a new era for marijuana in Michigan. Sign up for our weekly weed newsletter, delivered every Tuesday at 4:20 p.m.