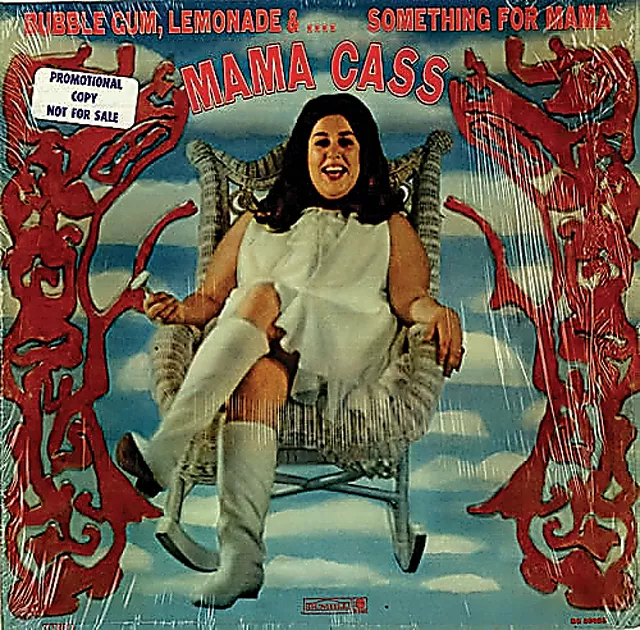 FRIGHT FROM THE BINS
Mama Cass
Bubblegum, Lemonade & Something for Mama
(1969)
There've been quite a few album covers in the vinyl era that were withdrawn shortly after release for one controversy or another — from the Beatles bloodied butcher cover to Mom's Apple Pie's slice of vagina to Prince's stupid and sleazy Lovesexy. Generally the more controversy they generated, the more highly collectible they are. Even the Mamas and the Papas gave an offending air with their debut album and its twice censored toilet-in-the-right-hand-corner cover.
But no one is actively seeking this bile churner, which was re-released with a less offensive cover and title five months later in 1969. Ghastly to look at, it contains what may be the most objectionable album credit of the century too: "Bubble Gum Border, Chewed by Russ, Annette, Amy, Henry, Sheri & Many More..." And, you'll note, I didn't say anything about a ham sandwich to get a cheap laugh. Until now. —Serene Dominic
DOWNLOAD OF THE WEEK
Phantasmagoria — "Bats!"
Phantasmagoria is making noisy inroads with its electro-synth pop. The group has played, like, 10 shows in six months, so their Hamtramck Blowout set is a sure SRO show. Here's "Bats!" — a "headphone piece" if you will. Let's not get lost in the tremble! — Travis R. Wright