Page 7 of 10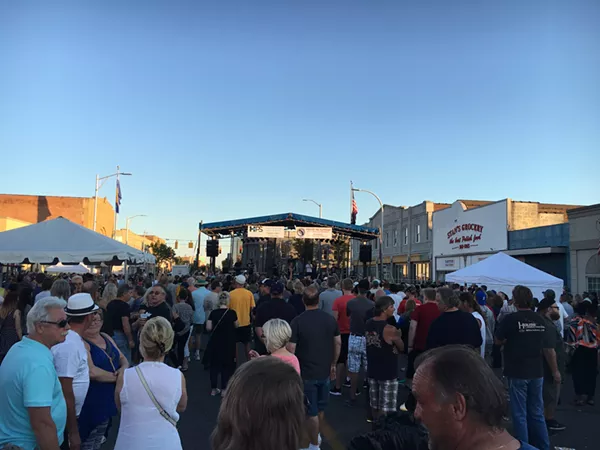 Hamtramck Labor Day Festival
Sept. 1-3; Joseph Campau, Hamtramck; hamtownfest.com; Free.
Hamtramck is tagged as being "the world in 2 square miles" — which is why a festival that draws in over 100,000 people each year is so remarkable. More than a music fest or a foodie-hotspot, Hamtown's Labor Day festivity is a testament to Hamtramck's resilient, community-driven spirit. Well, that and they love to party.
For nearly four decades, Hamtramck has celebrated the working class with a kick-ass blowout along the main drag of Joseph Campau. The festival, which will take place Sept. 1-3, will keep with tradition, returning with Hamtramck Yacht Club's Canoe races, the Polish Day Parade, an artist's village, carnival fun, and, this year, a killer lineup of metro Detroit's finest.
Among the festival's 40-plus acts are Craig Brown Band, Young Punk, and Double Winter. 2017 Metro Times' artist to watch and Rolling Stone fave Stef Chura will take the North Stage Saturday night, while legendary Detroit emcee Awesome Dre will headline the South Stage. Sunday will host the likes of Wasabi Dream, Sisters of Your Sunshine Vapor, the Polish Muslims, and Metro Times' favorite space invaders, Krillin. Koltay, Drinkard Sisters, and the Muggs are among Monday's performers. Closing out the festival are the incomparable Motown legends Martha Reeves & the Vandellas.