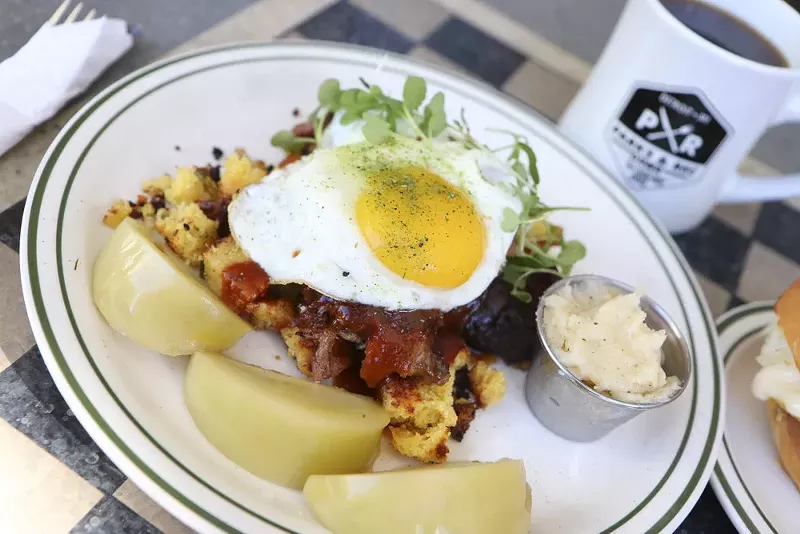 Photo by Scott Spellman
Breakfast at Parks & Rec
Just a few months after The Conserva
closed down
, its chef is taking over the kitchen at downtown Detroit's Republic and Parks & Rec,
The Detroit News
reports.
Bladridge ran The Conserva for two years before shuttering in December over "extenuating circumstances in our families," the restaurant wrote on social media.
It'll be interesting to see how long Baldridge is at Republic, which seems to experience high turnover. Lady Of The House's Kate Williams opened the restaurant in early 2015, but quickly departed. Chef Sarah Welch replaced her before being fired in early 2017, at which point she started preparing to open Marrow. She was replaced by Allie Lyttle, who was fired in May.
Republic is located in the castle-like G.A.R. Building in downtown Detroit, and is open for dinner Tuesday through Sunday. The adjoined Parks & Rec is one of the city's best diners, and is open daily at 8 a.m. for breakfast and lunch.
So many restaurants, so little time. Find out the latest Detroit dining news with our weekly food newsletter delivered every Friday morning.