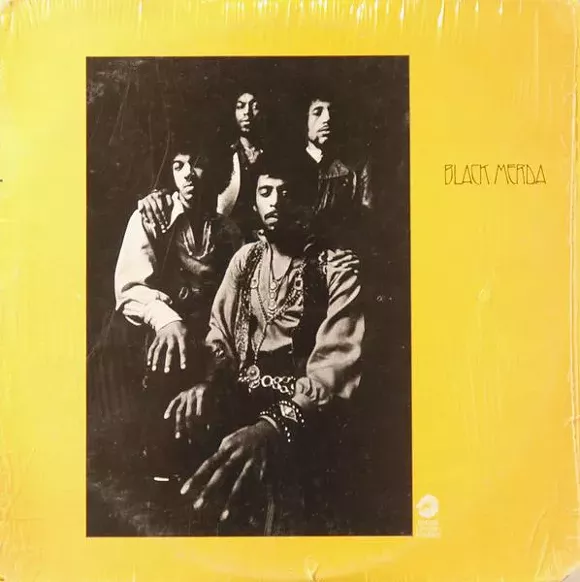 Carolina Soul
are among the most respected sellers on eBay, so it's worth paying attention to their auctions (um, if you are a record nerd, of course). As part of a current
auction
which ends on Christmas Day — in addition to Parliament's
rarely seen Osmium LP
, the
first Black Merda LP
and its follow-up,
Long Burn the Fire
(credited to Mer-Da) — both long out of print — are up for auction.
We are told that
Michael Jackman's excellent feature on the band
from earlier this year is part of the reason that they headlined the
Hamtramck Labor Day
festival. Aw, shucks.
You don't see these records too often. You do see that Mer-Da one, but hardly ever the first one. If you have so scratch left over after the holiday, love Detroit music, here is a chance to own some unheralded and righteous stuff.