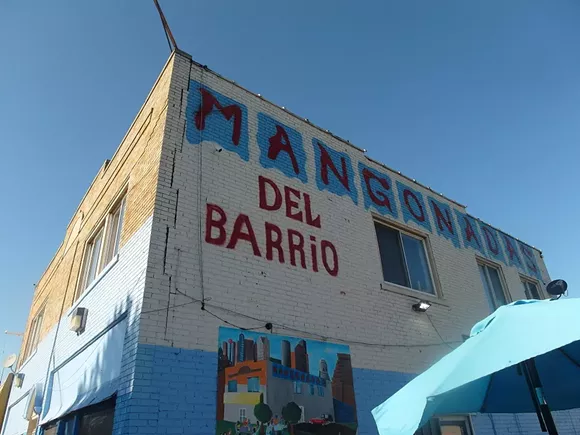 All photos by Serena Maria Daniels
When it's blazing hot out, the last thing you might think of for refreshment is a cup full of frozen mangos loaded with tangy chamoy sauce, chili powder, and lime, and slurped with a straw made of tamarind.
That is, unless you grew up in a Latino neighborhood. Concoctions like these, known as mangonadas, are commonplace in many barrios across the United States and Mexico, including here in southwest Detroit.
In fact, these sweet and spicy drinks are so much in demand that a growing number of shops that specialize in it are popping up in the neighborhood.
National Geographic contributor (and former Metro Times colleague) Tracie McMillan highlights in a recent
story
that the concept was popularized in Southwest in 2012 when Mangonadas del Barrio opened its doors on Lawndale Street.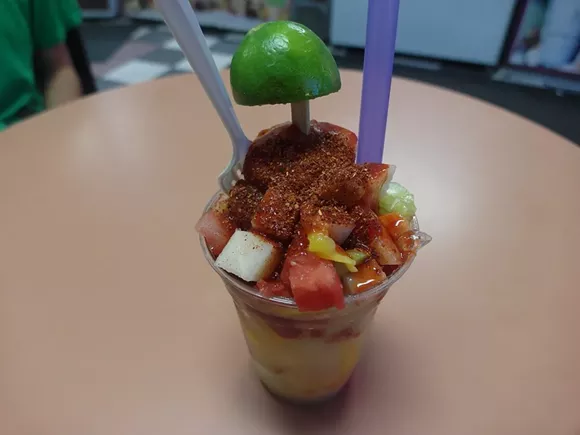 A mangonada from Neveria La Michoacana.
The colorful shop started off simply with just mangonadas, fresas con crema (strawberries and cream), cocteles de frutas (fruit cocktails), and aguas frescas.
Proprietor Antonio Hernandez tells McMillan the business came about when he wound up with a surplus of ripe mangos from his side gig of selling produce to restaurants. His step-mother, a native of Ciudad Juarez, taught him how to prepare the treats and they immediately took off at a local flea market.
In June, he expanded to include a second location on Vernor Highway, just east of Clark Park. The desserts range from the simple ice cream scoop or raspado (shaved ice), to the outrageous, such as the Gansito Split, which swaps out a banana for the Mexican snack cake (the Gansito brand is similar to Hostess's Twinkie, but is covered in chocolate and filled with jelly).
The shop also makes a variety of Dorilocos, a savory snack in which bags of nacho cheese Doritos that are cut open and loaded with all manner of toppings like chunks of mango, chamoy, cucumber, or jicama, plus hot sauce, peanuts, even sour gummy worms. And in the ultimate in mashup flavor combos there's the "Loka" bar, wherein guests can customize their own sweet, savory, and/or spicy cocktails with chips, fruits, veggies, hot sauces, and candies.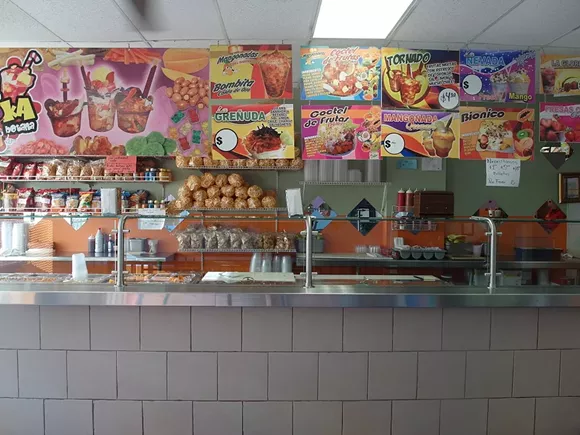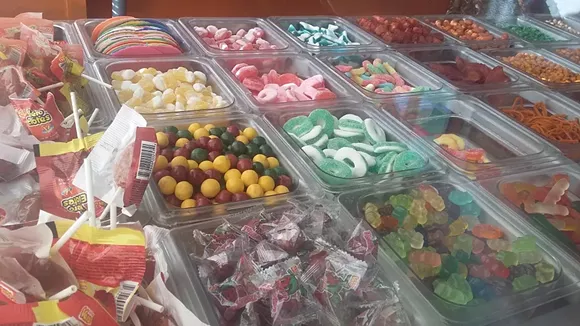 Some of the toppings available from the Loka counter.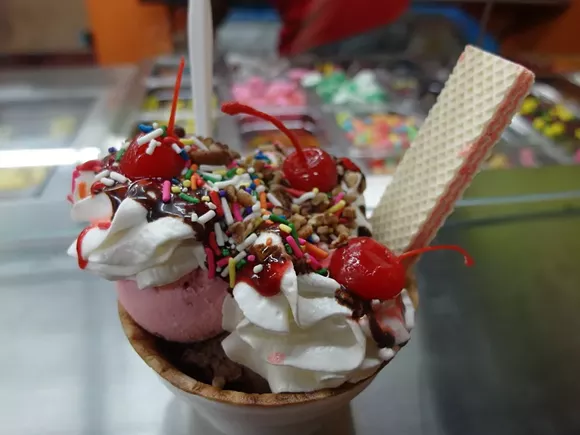 A Canasta Sundae, with ice cream, whipped cream, chocolate syrup, sprinkles, cherries, and vanilla wafers.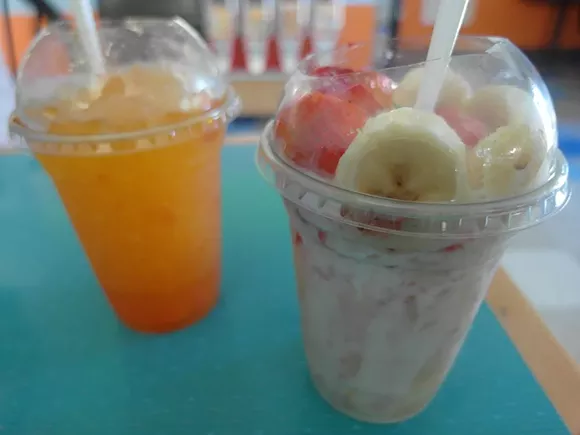 A raspado shaved ice (left) and La Gloria, featuring strawberries, banana, shaved ice and cream.
These snacks appeal to the Instagram and YouTube generation. Images of street vendors making these intense delicacies in Mexico have a viral following.
Locally, aside from the Mangonadas del Barrio chain, we found similar offerings at other ice cream shops in southwest Detroit and Downriver, including at the longtime Neveria La Michoacana and Lupita's Ice Cream Café in Lincoln Park.
McMillan goes on to provide non-Detroiters with a nice back story to the strength of Southwest's business community, pointing to its high commercial density compared to other neighborhoods. It's worth a
read
and will definitely get your mouth watering as she describes the various offerings at Mangonadas del Barrio.
-Mangonadas del Barrio can be found at 1210 Lawndale St. and 4029 Vernor Highway.
-Neveria La Michoacana is at 4336 W. Vernor.
-Lupita's Ice Cream Café is at 2225 Fort St. in Lincoln Park.