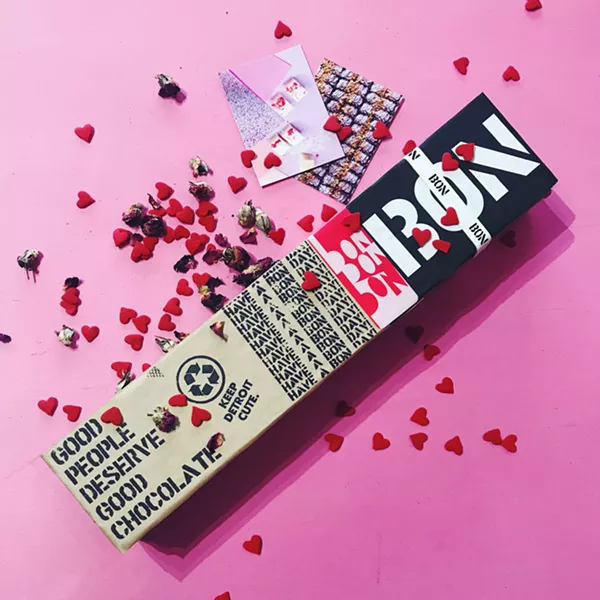 If it's not yet totally obvious, there is a special place in our hearts for chocolatier Alexandra Clark — the woman behind Bon Bon Bon.
best desserts of 2017
. We described them in explicit detail in our annual
Flavor
issue, and we pretty much to grab onto any excuse we can find to talk about Clark and her delicious confections. Examples are
here
,
here
, and
here
.
love —
Clark is partnering with Westborn Market in order to help locals celebrate Valentine's Day. A limited run Valentine's Day-themed Bon Bon Bon collection will be sold at all Westborn Market locations Feb. 3 through Feb. 14.
"Since opening four years ago, Westborn has been supportive of us. We appreciate their dedication to small, artisan, and local food makers like us," Clark said in a press release. "This Valentine's Day collection is very special to us and we're especially excited that Westborn will help it have a wider reach than we would otherwise have."
Bons will be available in flavors including Crème De La Femme, Honey Buns, and Black Like My Heart.
For a list of Westborn Market locations, go
here
.