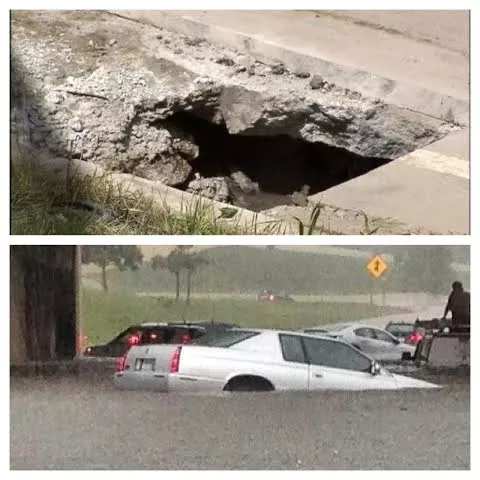 Photos via suburbanite_brandon, Instagram and My Fox Detroit
Metro Detroit drivers have had a pretty rough week.
On Monday, commuters were walloped by
an unreal rainstorm
that turned our some of our roads into waterways, and others into mini-mudslides.
This morning, a portion of 1-94 at Warren
buckled causing enormous backups
.
TGIF.