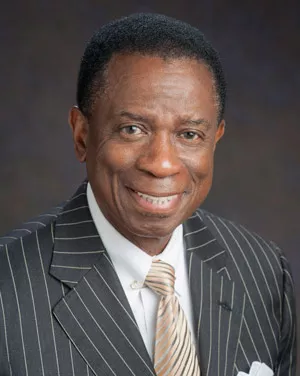 via detroitk12.org
Jack Martin, Detroit Public Schools emergency manager
Detroit Public Schools (DPS) board voted this week to oust Emergency Manager Jack Martin for the third time,
the Detroit News reports
.
In a resolution on Monday, the board wrote, "Be it resolved that we, the duly elected members of the Detroit Board of Education do hereby demand the immediate removal of the Emergency Manager, and that the locally democratically elected governance be restored as of this day, September 29, 2014."

The school board takes issue with the state's emergency manager law and the length of time a manager can remain in office.


Though the vote was symbolic at best, it comes on the heels of a hearing today that
challenges Michigan's emergency manager law
, PA 436, that was filed by the board. The DPS board contends the EM law allows for a state-appointed manager to serve for a single 18-month period. The state says otherwise.
If that's not the case, the DPS board says, the state could appoint a new emergency manager every 18 months — before the board would have the opportunity to remove the EM as provided in the law.