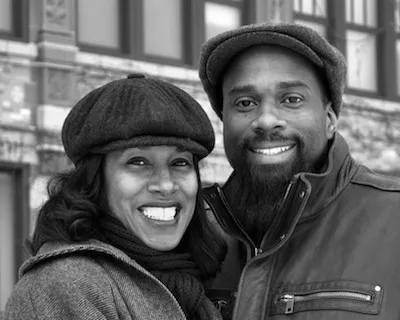 Mauriuca Rofick
Husband-and-wife team Nicole Pitts and LaMar Williams are closer to their dreams becoming a reality.
Good news comes to us from the husband-and-wife team of Nicole Pitts and LaMar Williams, the couple whose plans for Detroit's now-vacant Cooley High School were the subject of
a report by freelancer Aaron Foley a few weeks ago
.
This afternoon, we received an email from Pitts, who says, "We are in the final stages of acquiring Cooley!"
As it turns out, another offer for the building was rejected, leaving Pitts, Williams and company "in a scramble to provide grant and loan applications in excess of $5 million dollars," as wells as getting an environmental study done, as well as completing various other pro forma documents."
Pitts goes on to say, "The list is long, but it is not impossible to complete the necessary steps. Congrats to us all! … Our team is gratified to be at this advanced step in the long, long, long process we have endured thus far."