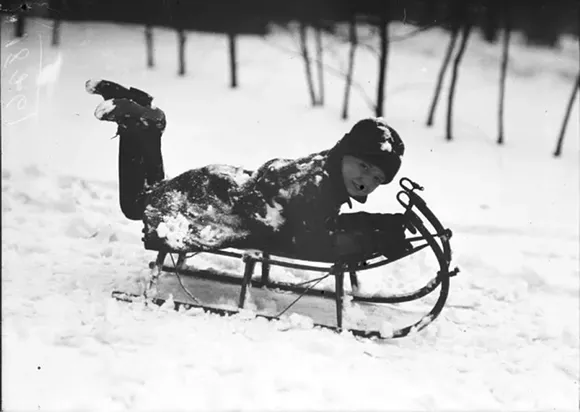 Sledding in Detroit, 1920s. (Photo via Virtual Motor City)
It's wintertime in Detroit and as winds whips down Woodward Ave. and children huddle around their mobile devices to check the latest list of school closings, one question begs to be asked: Where is the best place to go sledding in metro Detroit?
Back in 2008, folks voted
Balduck Hill
the best slope in town— do you still agree?
Toss your thoughts in the comment section below.