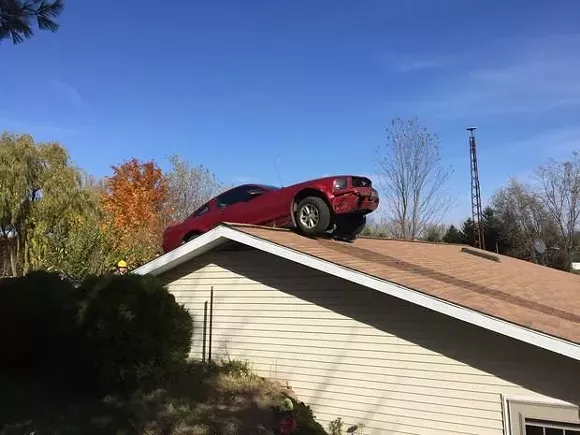 Photo courtesy Michigan State Police
On Monday, a red Ford Mustang wound up on the roof of a Perry Township home after the driver lost control on I-69 — resulting in the amazing photo posted above.
According to MLive
, the driver was heading eastbound on I-69 Monday afternoon when the vehicle began to slowly swerve across the roadway. That's when the vehicle went off road, plowing through foliage and a fence and stopping on the roof of a house, which appears to butt up against its backyard.
The driver apparently emerged mostly unscathed, and was treated for low blood sugar. The vehicle was rolled off the roof and towed.