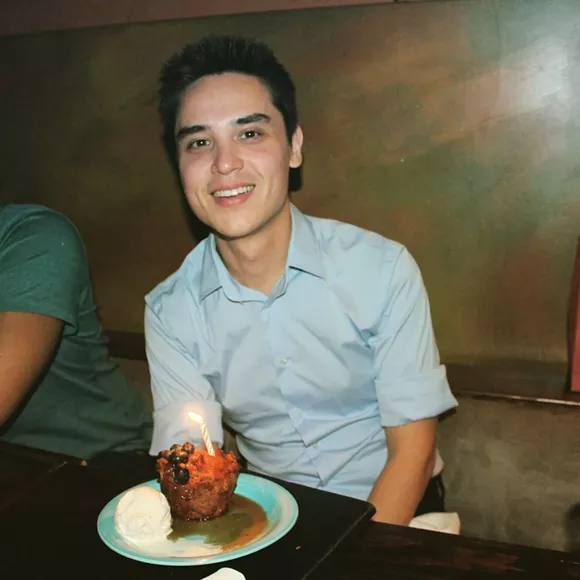 Shockwaves continue to ripple in the wake of the mass shooting at a gay nightclub in Orlando early Sunday morning. According to
the city of Orlando
, Michigan native Christopher Andrew Leinonen,
whose mother's pleas for information regarding her son were widely circulated
, has been confirmed among the dead.
According to the 32-year-old's Facebook page, he was from Detroit and moved to Orlando with his mother.
The New York Times reports
that she "moved to Orlando from Detroit when he was young because she worried that Mr. Leinonen, who is half-Japanese and half-white, would experience racism in Detroit."
According to his mom, Christopher was active in the gay community and established the gay-straight alliance at his Florida high school, for which he later received a humanitarian award.
She told the
Times
he was a film and television buff and had recently gone to work for an insurance company, and that they felt safe in the Orlando area.
"In this community, we have never experienced any racism," Ms. Leinonen said.