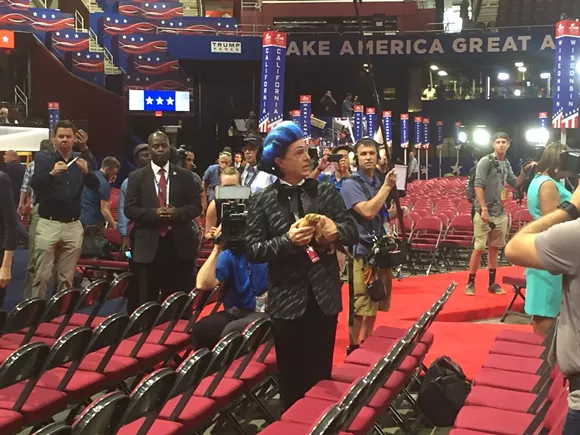 Making rounds across the internet right now is a oddly cathartic video of TV personality Stephen Colbert standing at the podium of the Republican National Convention pretending to introduce some sort of "Hunger Games" spectacle.
"[Donald Trump] has formed an alliance with Indiana Governor Mike Pence," Colbert, decked out in a blue wig and extravagant black cloak — a la District 1 aristocrats — says, before bowing his head.
"Sorry, I blacked out there for a moment," he continues, adding, "So it is my honor to launch and begin the 2016 Republican National Hungry for Power Games."
As Colbert — who is best known for ensnaring politicians in awkward and hilariously embarrassing interviews — begins banging a gavel it becomes clear that the gig is up. Approached by some likely secret service agent, Colbert is asked to leave.
"I know I'm not supposed to be up here, but let's be honest, neither is Donald Trump," he shouts as he is escorted off the stage.
A shoddy version of the video can be seen below — we expect a more high-tech version to debut on Colbert's TV show,
The Late Show with Stephen Colbert,
sometime this week.