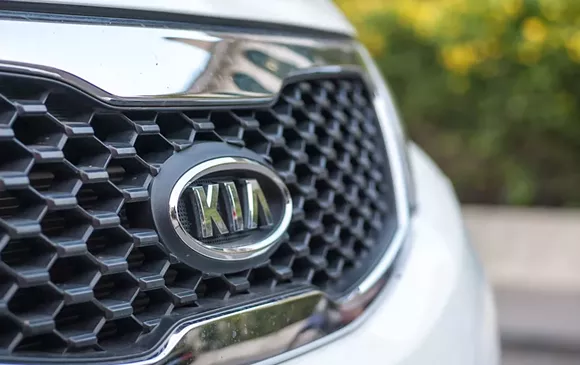 50 miles, four counties, two suspects, one stolen Kia.
It's a tale of two suspected thieves making one hell of a getaway from Soaring Eagle Casino and Resort after a strong-arm robbery Tuesday afternoon.
Lt. Dave Kaiser told
MLive
that the suspects allegedly displayed a weapon and forced a woman at Soaring Eagle in Mt. Pleasant to hand over her handbag.
Then the chase began.
Tribal police and the Isabella County Sheriff's Office pursued the pair into Midland and Bay counties,
MLive
reports. Then, the Michigan State Police (MSP) took over in Saginaw County, using tire-deflation devices to try and stop the Kia, which was reported stolen out of Detroit.
But the Kia could not, would not be stopped.
It continued on, trailed by a fleet of MSP vehicles, and was eventually brought to a halt through the use of a "precision immobilization technique" in front of a Comfort Inn, 50 miles later.
With the Kia immobilized, the two men fled. Troopers and one K-9 officer chased the duo, eventually catching them and ending the saga. One man, caught by the dog, was briefly treated at a hospital and both guys are in the Saginaw County Jail, pending multiple felony charges, Kaiser told
MLive.
And the Kia?
Well, the vehicle was allegedly stolen on Saturday night from a Lyft driver looking for a fare picked up a rider in Detroit. The suspect, which police have not confirmed whether it's one of the two men involved in Tuesday's chase, allegedly held the driver at gunpoint while robbing and assaulting him and taking his car.
The Kia has been impounded in Saginaw County, and will be turned over to Detroit police as the case is adjudicated, police told
MLive
.
And eventually, maybe, find its way back home.