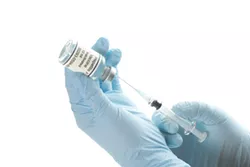 If you ate or drank at Social Kitchen & Bar in Birmingham at any point between July 27 and August 6, you're being urged to contact your doctor's office and book an appointment to receive a Hepatitis A vaccination.
A worker at the hip restaurant located at 225 E. Maple Road tested positive for the disease, according to a
clickondetroit.com
article that cited the Michigan Department of Health and Human Services.
The article included this statement from the restaurant's spokesperson:
"The safety of our patrons and employees is always our highest priority. An employee at Social Kitchen and Bar was diagnosed with Hepatitis A on August 6. Immediately upon learning of the diagnosis, we contacted the Health Department. Fortunately, no one else has reported any illness. On August 8, the Health Department inspected the restaurant and authorized us to remain open. The restaurant is 100 percent compliant with Health Department regulations and will continue to maintain the highest food safety standards."
If you visited the establishment during the stated time period, you should look out for symptoms like abnormal abdominal discomfort, dark urine, fever, diarrhea, and yellow skin or eyes as all are signs you've contracted Hep A. If you think you may have contracted the disease, you're urged to stay home and contact your doctor immedietly.
Hepatitis A is very contagious, but also a rare infection of the liver that spreads through contaminated food or water. It is treatable by a medical professional and generally clears up within a couple weeks.