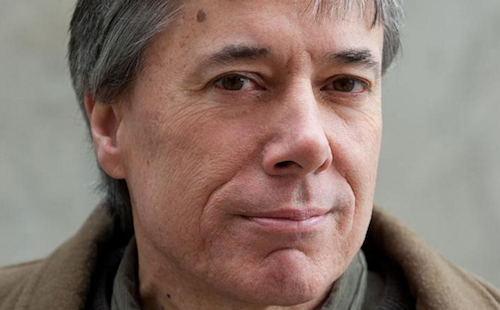 Photo courtesy Institute for Policy Studies
Author and inequality expert Chuck Collins
Tonight and tomorrow, metro Detroiters will have the chance to hear what should be one heck of a talk about inequality.
The speaker will be Chuck Collins, an author and program director for the Institute for Policy Studies. Collins ought to know a thing or two about inequality. He grew up in metro Detroit as one of the 1 percent, a descendant of Oscar Mayer, and a student at Cranbrook. When he was 26, he gave away "an educational trust fund and an inheritance worth almost $500,000."
Unlike many stories, which are rags to riches, Collins' is more like riches to radicals: Collins spent three decades mobilizing against inequality. On of the things that has come out of that work is Collins' new book,
Born on Third Base
, in which the author examines "how to repair America's wealth divide in a way that does not pit 'us' versus 'them' but instead appeals to our shared humanity." (Good luck with that, pal.)
The book has earned praise from Barbara Ehrenreich, Robert Reich, and other lefty thinkers and writers, and Collins seems like a good guy who should have a lot to share.

Collins appears at 7 p.m. Wednesday, Sept. 28, at Literati Bookstore, 124 E. Washington St., Ann Arbor; and at 7 p.m. Thursday, Sept. 29 at the Beacon UU Congregation, 4230 Livernois St., Troy.