Oh, Mother Nature. You wicked, wicked, lady.
In case you are a hermit or so #blessed that you get to work from home, you may have not realized that a ton of metro Detroiters were stuck in a hideous amount of traffic today because of the rain, which caused some major flooding on roads and highways.
Things got especially bad in the around
downtown Detroit
. Many cars were submerged and drivers were stuck in traffic for hours on end. I received many text messages from friends saying that it took up to two hours to get to work downtown when it normally takes 20 minutes, maybe a half hour.
As serious (and annoying!) as this situation is, many people took to social media to air their grievances, but also make light of the situation.
Here are a few screenshots from some Snapchat friends that documented their doomed commute.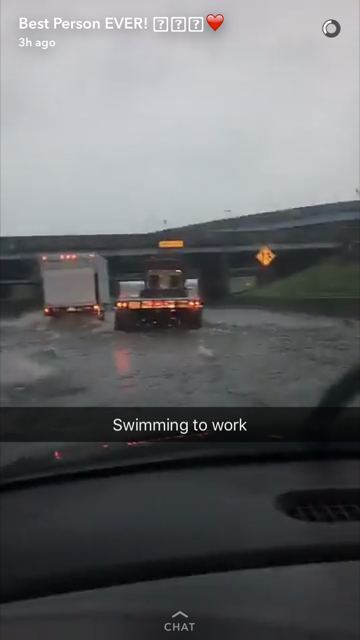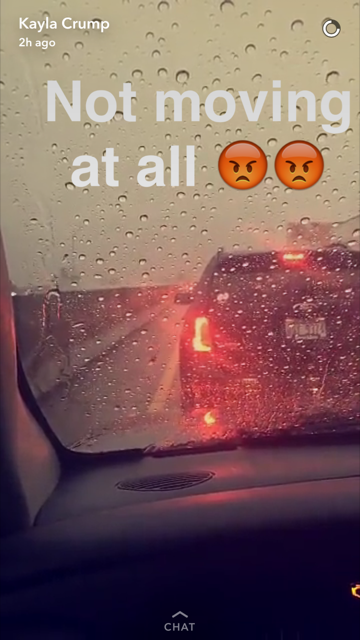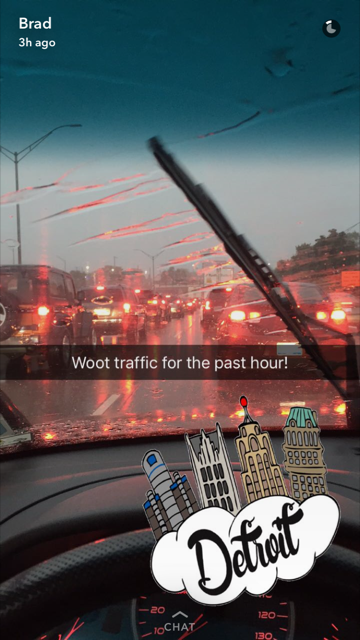 From what it looks like outside of our windows here at the
MT
offices, the rain is showing no signs of slowing down so please drive safely on you commute home, faithful readers!