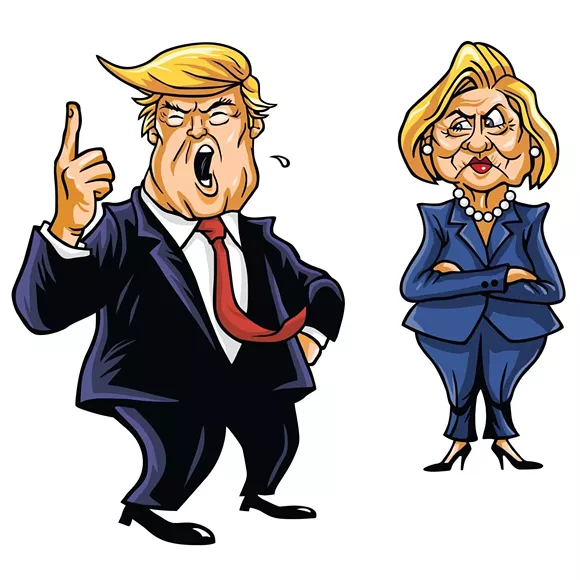 Are you ready for round three? Have you recovered from the drinking game you regrettably built around Donald Trump's sniffles?
The third and final WWE pregame show presidential debate between Hillary Clinton and Trump airs at 9 p.m. Eastern time tonight from the University of Nevada, Las Vegas. Fox News' Chris Wallace is moderating the debate.


We watched the Sept. 26 debate from the comfort of Temple Bar, and they — and several other Detroit spots — are screening tonight's debate.
Here's an informal roundup of places to watch; if we forgot one, let us know.
Temple Bar, 2906 Cass Ave., Detroit

Detroit Alphas, 293 Eliot St., Detroit. This watch party begins at 6 p.m. and includes a pre-debate panel discussion moderated by WWJ 950's terrific Vickie Thomas. The panelists are Detroit City Councilman Scott Benson, state Rep. Brian Banks, Wayne County Commissioner Alisha Bell, Kayla Smith, and Wayne Bradley.

The Park Bar, 2040 Park Ave., Detroit.
The Detroit Free Press and Park Bar are hosting a watch party upstairs at the Elizabeth Theater with a projection screen and several TVs. A bar upstairs will serve debate viewers, and food is available downstairs via the Hawaiian-inspired GoGo's.
The Anchor Bar, 450 W. Fort St., Detroit. The Michigan People's Campaign invites you to "join with others in the reality-based community" to watch the debate at the Anchor.