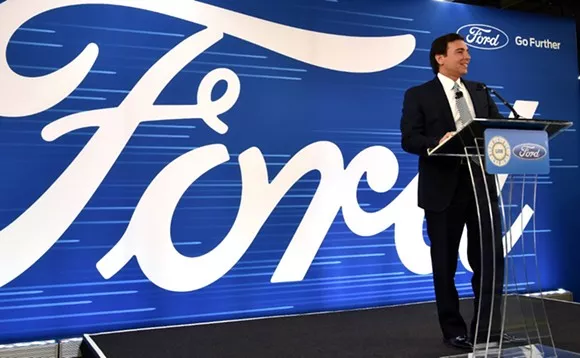 Courtesy photo.
Ford CEO Mark Fields.
While Ford CEO Mark Fields has been re-reading
The Art of the Deal
to better understand Trump, he has sharply criticized the executive order from President Trump banning travel to the U.S. from seven majority Muslim countries. Along with Mark Fields, Executive Chairman Bill Ford issued a joint statement Monday saying that they don't support Trump's policy "or any other that goes against our values as a company."
One of the largest Arab-American populations in America is here in Dearborn, Mich. where Ford is based. The email went on to say that "Respect for all people is a core value of Ford Motor Company, and we are proud of the rich diversity of our company here and around the world."
Thousands of metro Detroiters protested at Detroit Metropolitan Airport and in Hamtramck Sunday evening to oppose President Trump's travel ban from seven Muslim majority countries. You can check out photos from the protests at DTW and in Hamtramck
here
and
here
.