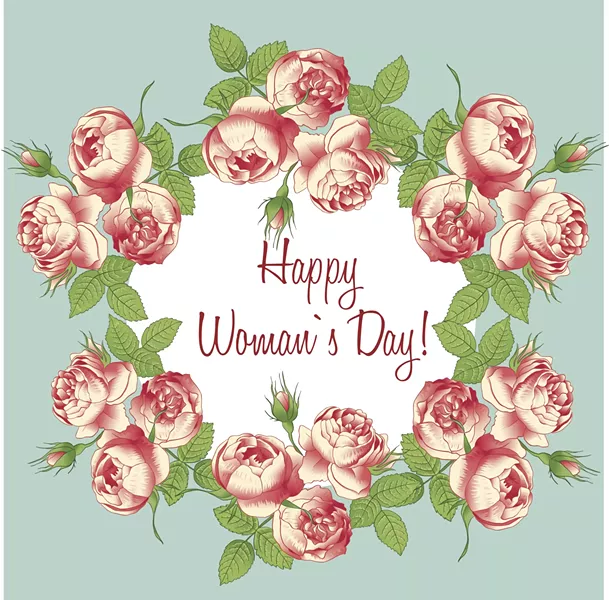 On Wednesday March 8, the world will celebrate the political, economic, and social achievements of women as they have for over 100 years. But, this International Women's Day is going to be a little bit different.
With a pussy-grabbing president in office and a wildly successful Women's March on Washington on the books, ladies everywhere are looking for ways to support their fellow females.
Sadie Quagliotto, of local music blog Hip in Detroit, wants the momentum of the women's march and subsequent protests to continue rolling, so she reached out to her Facebook constituency, asking them to pass along the names of local businesses owned by women.
From that she complied a worthy list of places to patronize this Wednesday
. And while her list is a great one, we decided to come up with one of our own.
View a slideshow of 38 local female-owned businesses that you should be shopping at
Here's a list, with links to our past coverage, of female-owned businesses to support not only on Wednesday, but throughout the year. They are stores, restaurants, bakeries, health centers, yoga studios, magazines, and various other small enterprises that offer something vital to our community in one way or another. Without them the fabric of our economy and community would be vastly different.
Detroit

3 Dogs 1 Cat
2472 Riopelle, Detroit; 313-285-8371; 3dogs1cat.com
Bon Bon Bon
719 Griswold St., Suite 100, Detroit; 313-316-1430 and 2756 Evaline St., Hamtramck; 313-236-5581; bonbonbon.com
The Brow Bottega
8325 E. Jefferson Ave., Detroit; 313-433-1377
Cass Corridog
4240 Cass Ave #110, Detroit; 313-775-1018; casscorridog.com
City Bark
1222 Griswold St., Detroit; 313-881-2275; facebook.com/citybark
Detroit Artifactory
2135 Michigan Ave., Detroit; 313-974-7734; detroitartifactry.com
Detroit Garment Group
440 Burroughs St #390, Detroit; 248-866-8129; detroitgarmentgroup.org
Detroit is the New Black
52 E. Forest Ave.; Detroit; 313-831-8700; detroitisthenewblack.com
Drifter Coffee
driftercoffee.squarespace.com
Eldorado
1700 Michigan Ave., Detroit; 313-784-9220; eldoradogeneralstore.com
The Farmer's Hand
1701 Trumbull Ave., Detroit; 313-377-8262; thefarmershand.com
Flo Boutique
404 W. Willis St., Detroit; 313-831-4901; flowingflava.com
Mama Coo's Boutique
1701 Trumbull Ave., Detroit; facebook.com/Mama-Coos-Boutique
Nora
4240 Cass Ave., Detroit; 313-831-4845; noramodern.com
Rose's Fine Foods
10551 E. Jefferson Ave., Detroit; 313-309-7947; rosesfinefood.com
Peacock Room/Frida
15 E. Kirby St., Detroit; 313-559-5500; facebook.com/peacockroom
Savvy Chic
2712 Riopelle St., Detroit; 313-833-8769; avvychictrends.com
Sister Pie
8066 Kercheval Ave., Detroit; 313-447-5550; sisterpie.com
Source Booksellers
4240 Cass Ave #105, Detroit; 313-832-1155; sourcebooksellers.com
Thrift on the Avenue
4130 Cass Ave., Detroit; 313-649-7226; thriftontheave.com
Tulani Rose
4201 Cass Ave., Detroit; 313-832-2477; facebook.com/tulanirose
Well Done Goods
1440 Gratiot Ave, Detroit; 313-404-2053; welldonegoods.com
Wheelhouse Detroit/Hamtramck
1340 Atwater St., Detroit; 313-656-2453 and 9401 Joseph Campau Ave., Hamtramck; 313-871-2811; wheelhousedetroit.com
Suburbs

359° Yoga
3162 Biddle Ave #200, Wyandotte; 734-309-7060; 359yoga.com
9 Month Bump
121 Elm St, Wyandotte; 734-307-7491; 9monthbump.com
Dolly Rockers Handmade and Vintage Clothing
detroitdolly.com
Flossy's Suitcase
12521 Woodward Ave., Highland Park; 313-782-3420

Glass Action

etsy.com/shop/GlassAction
Glow Fish Studios
2840 Biddle Ave., Wyandotte; 734-552-6323; glowfishstudios.com
Home Philosophy
3113 Biddle Ave., Wyandotte; 734-720-9542;
JKM Candles
facebook.com/jkmsoycandles
Leah's Closet Royal Oak
722 W. 11 Mile Rd., Royal Oak; 248-629-9659; leahsclosetroyaloak.com

Leon & Lulu

96 W. 14 Mile Rd, Clawson; 248-288-3600; leonandlulu.com
Saffron

308 W. Fourth St, Royal Oak; 248-541-8000; facebook.com/saffrongirl
Tekla Vintage

9600 Joseph Campau Ave., Hamtramck; 313-638-2768; teklavintage.com
Theta Living: Riverview Health and Fitness
17138 Quarry Rd., Riverview; 313-283-9671; riverviewhealthandfitness.com