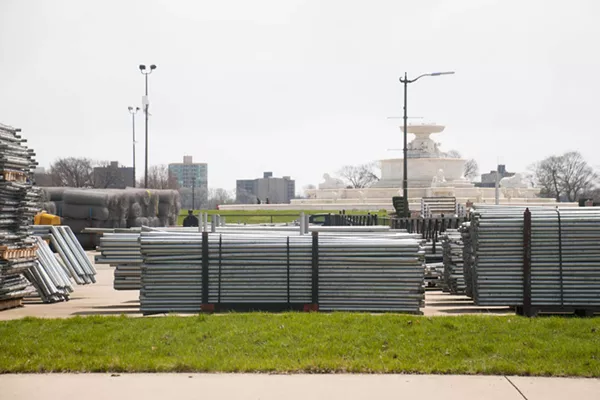 The southwest part of Belle Isle is a construction zone as set up for the June 2-4 Detroit Grand Prix is underway.
The race will be followed by an approximately two-week breakdown period, which means race organizer Roger Penske has a roughly 10-week construction project planned for a two-day race. As has been noted
here
and
here
, that's the longest construction timeline for any street race in the world, leaving some of Belle Isle's regular visitors
increasingly frustrated
.
While Penske has taken steps to reduce the timeline by a week or two, many feel it hasn't gone far enough. Races like those in St. Petersburg, Fla. and Long Beach have shortened construction time in response to resident complaints. The former, once a months-long project,
now takes several weeks
.
Race manager Michael Montri tells MT that the timeline is related to the course's length and extra safety measures, like cabling and fencing, that organizers put in place. However, other races, like Indy Toronto, take place in a complicated downtown setting and only require two days of road closures.
Construction in and around Penske's permanent concrete paddock
Stands that won't be used for around six weeks and appear to take a day or two to construct are already standing.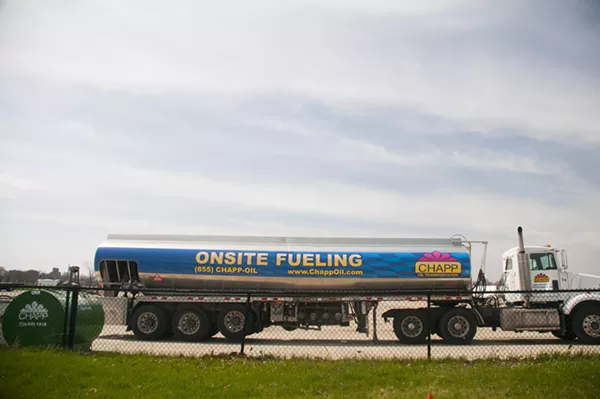 The smell of fuel hangs in the air.
Miles of fencing is ready to unfurl.
Trucks are on the paddock.