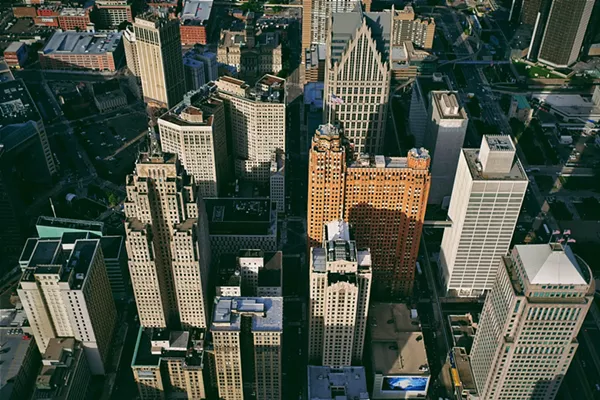 Shutterstock
The city of Detroit lost more than 3,000 people between 2015 and 2016.
Detroit's population is continuing its downward slide according to the latest data from the U.S. Census Bureau, marking a setback for Mayor Mike Duggan — who has hinged his success on whether the city's population will have increased by the time he's left office.
According to the Census, Detroit's population dropped by 3,541 people between July 1, 2015 to July,1 2016 — a loss of about half a percent. Michigan's population remained largely flat during that period, though the state did gain a few thousand residents.
For the past several years, the city has steadily fallen down the list of the country's most populated cities. In 2014, Detroit was 18th-most populated city in the U.S., according to the Census Bureau. In 2015, it was ranked 21st-most populated, and the latest data positions it in the 23rd spot on the list.
One of Duggan's primary goals has been to turn the tide of population loss in the city. But his administration remains positive in the face of the drop reflected in the census figures.
"We are pleased in the direction that we are heading. ... The data are a year behind," Duggan Chief of Staff Alexis Wiley told the
Detroit Free Press
. She cited building permits, home prices, and 3,000 more occupied residences reported by DTE Energy in the city in March versus the same time a year earlier.
Emily Lovasz is an editorial intern at the
Metro Times
. She studies journalism at Michigan State University and follows music, art, and culture.