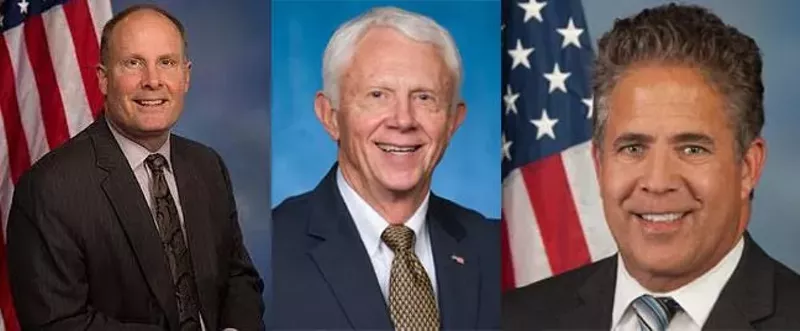 Reps. John Moolenaar, Jack Bergman, and Mike Bishop.
According to multiple reports, a gunman opened fire at a GOP charity baseball team practice early Wednesday morning in Virginia.
Three Michigan congressmen were present and have all been reported safe, according to
WDIV
. Reps. Mike Bishop (8th District), Jack Bergman (1st District), and John Moolenar (4th District) were all in attendance.
Rep. Mike Bishop tweeted out to his followers this morning that a "lone gunman" was opening fire on members of Congress and several people were down on the ground.
Rep. Jack Bergman also tweeted this morning that he was safe.
Rep. Dan Kildee (5th District) was also at a baseball practice this morning, but on a different field.
Kildee said in a statement that he is "deeply saddened be the horrific shooting at the Republican field during congressional baseball practice. This morning's violence is absolutely senseless."