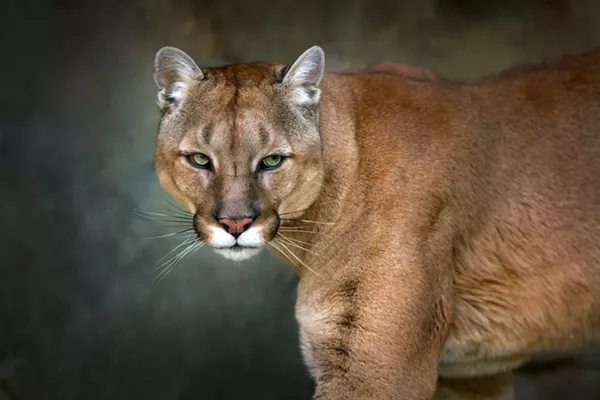 The Michigan Department of Natural Resources has confirmed a cougar was spotted near Rose Lake State Wildlife Area in Bath Township on June 21,
MLive
reports.
A local man spotted the cougar slinking around a residential area in the early hours of the morning. He snapped a photo before the cougar retreated into nearby vegetation.
Based on scaled measurements of the photo, the cat is believed to be about four feet long.
The DNR has stated there is not a breeding population of cougars in Michigan and furthermore, this is the first ever confirmed sighting of a cougar in lower Michigan. Nearly 40 cougar sightings have been documented in the Upper Peninsula since 2008, according to the article.
Despite maintaining that the cat is most likely a wanderer from a western state or a wayward pet, the DNR is asking landowners to set up cameras along trails and if they come across what they suspect to be cougar poop, paw prints, or a carcass, to leave it be and contact DNR immediately.
Should you encounter a cougar, the DNR advises you face the animal and stand your ground while waving your arms and yelling. Do not run away and if you're with small children, pick them up so they cannot run. If attacked, fight back and do not play dead. After any encounter with a large cat, contact DNR right away.