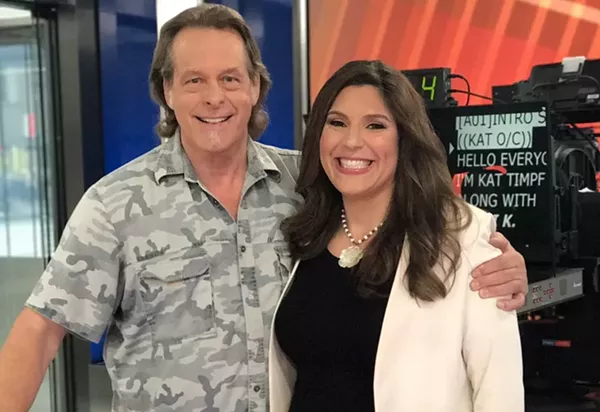 Twitter
Ted Nugent and Lena Epstein.
GOP Senate candidate Lena Epstein is claiming her Twitter account was hacked after screenshots surfaced which appeared to show the account liked Tweets from former KKK leader David Duke, as well as white supremacist internet troll "Baked Alaska."
The screenshots were posted Thursday evening by Brandon Dillon, Chair of the Michigan Democratic Party.
Later that evening, Epstein tweeted, saying that she received an email from Twitter notifying her that her account was hacked. She attached a screenshot of an email sent by Twitter that alerts users when their account has been accessed on another device. Immediately after she tweeted again, calling Dillon's claims "ridiculous & offensive."
Other Twitter users were quick to point out that the number of likes on Epstein's account appeared to decrease after Dillon tweeted the screenshots.
Epstein, who is Jewish, called for Dillon to delete his tweets and apologize, but Dillon says that Epstein is the one who should be the one doing the apologizing.
A quick search on Twitter shows that other users have screenshots that appear to show Epstein's liking Duke's tweets.
Epstein is running to be the Republican to take Democratic Senator Debbie Stabenow's seat in 2018. She would be competing against Kid Rock,
if he ever decides to officially run or not
.
On Wednesday, Epstein appeared on Fox News with fellow Michiganian Ted Nugent to show support for President Donald Trump. Epstein is the Michigan Trump campaign Co-Chair and Nugent, a Trump fan from the campaign's beginning, once told President Obama to suck on his machine gun.