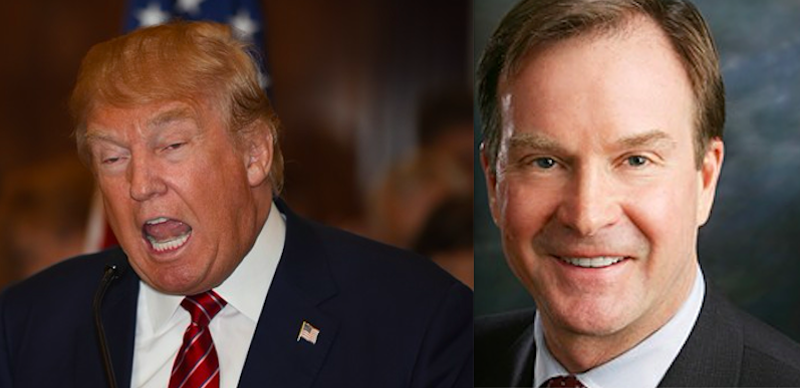 There's nothing like an endorsement from the President of the United States after you've announced that you're going to finally run for governor, except when that President happens to be Donald Trump and he misspells your name in the congratulatory tweet. Not as bad as "covfefe," but still pretty funny.
The glowing praise from Trump comes after Michigan Attorney General Bill Schuette announced earlier this week that he would be running for governor.
Schuette was a strong supporter of Trump when he was running for office, and stood by Trump's initial Muslim ban in January.