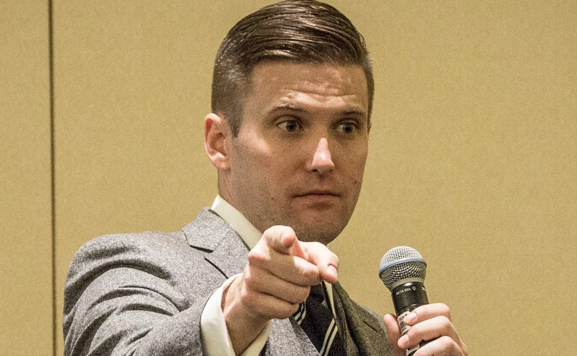 The University of Michigan confirmed Tuesday morning that white supremacist and actual human garbage Richard Spencer wants to speak at the campus.
U-M spokesperson Rick Fitzgerald told the
Free Press
that, "The university will carefully consider the request, paying close attention to the safety and security of our community." He also told
Freep
that they are being flexible with the date.
This isn't the first time that Spencer has tried to bring his white supremacist language to Michigan universities.
Earlier this year, Spencer's group, the National Policy Institute, tried to get permission to speak at Michigan State University's campus, which they flat out denied.
Spencer's group did file a federal lawsuit towards Michigan State University, as well as Ohio State University, who also denied his request to speak.