What if Hudson's department store had never been demolished?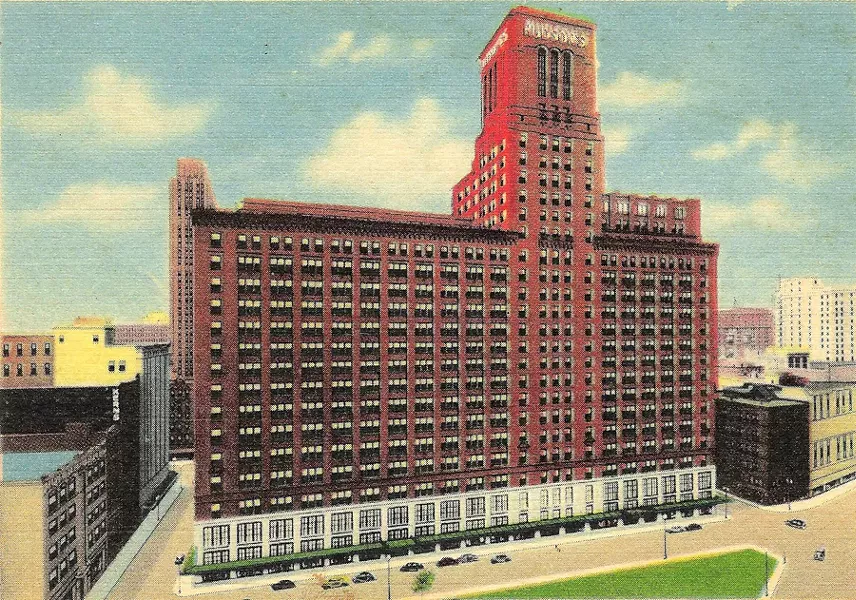 Wikimedia Creative Commons
Given yesterday's groundbreaking for a new development on the site of the former world-famous J. L. Hudson's department store, there's been plenty of backward glances cast over the last 24 hours. We thought we'd add one more look in the rearview mirror, courtesy of Francis Grunow, onetime head of Preservation Detroit and advocate of urban density. He posted this yesterday on social media, and it's an interesting take, a sort of dissenting view on what had to happen 20 years ago when the building was imploded.

Here's what Grunow had to say:
It is great to see the Hudson's site coming to life again.

Though I wish we could collectively find the courage to say that demolishing Hudson's was a terrible idea in the first place. Would any of the decision makers from former Mayor Dennis Archer's administration admit to it?

My back of napkin math is this: In 1998, we spent $12 million to tear Hudson's down, and $39 million to build a parking garage a few years later, "prepping" the site with impressive-looking footings that were supposed to allow for the site to be easily built upon, at a later date. That's about $70 million in 2017 dollars to remove a structurally sound, 2.2 million-square-foot architecturally and historically significant structure.

Some amount was collected in parking fees since that time. Though I believe that because of issues with flooding, the facility never operated at capacity, and was closed for long stretches. How much more was paid in maintenance and repairs? My guess is that this whole period over the past 15 years was a financial wash, if not a complete loss.


Ground broke on an exciting new $1 billion project last week that, at 1 million square feet, is less than half the size of the original Hudson's. Let's say we've agreed to underwrite it to the tune of at least $110 million dollars in public subsidy (Bedrock puts the number at $100 million, while the Free Press has put total public reimbursement for the project at $164 million). Additionally, the underground structure and the footings are apparently largely useless to the new project, according to specifics revealed by Bedrock a recent city council committee hearing.

That means the public is out nearly $200 million to demolish and then construct something that is ultimately half of what we started with. To boot, by demolishing Hudson's, we also eliminated the site's ability to utilize historic tax credits, which would have underwritten an additional 20 percent of project costs (5 percent more if a Hudson's project had been started before the State of Michigan credit was eliminated in 2011).


Sure, hindsight is 20/20. But there were a lot of people advocating for a different path at the time. How can anyone possibly rationalize from a fiscal perspective that demolishing Hudson's was a smart thing to do?

Seems like such a ludicrous waste of time, money, and resources.
Francis Grunow is an advocate of urban density and the former head of Preservation Detroit, a nonprofit organization dedicated to historic preservation within the city.