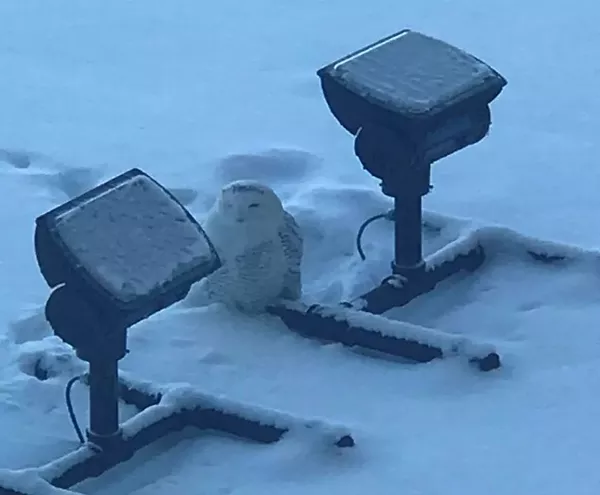 Looks like Dan Gilbert has a new tenant in one of his downtown Detroit buildings.
Quicken Loans team member Meg Bowyer spotted this plump snowy owl perched atop the One Campus Martius building yesterday. She tells
Metro Times
he made himself at home atop the high rise.
"A bunch of people I work with kept looking out the window — I sit right by the window he was under — on the eighth floor of One Campus Martius," Bowyer tells
MT
. "My coworker and I went down to the fifth floor to get a closer look and that's when I shot the video. He was up there all day!"
a few locals
who say they've been spotting the large, white birds around downtown Detroit. And it's possible we'll see more throughout the winter.
The owls are here in search of the rodents their make up their diet. Originally from the Arctic, they travel south when their favorite food, lemmings, become scarce.
It's easiest to spot them in open areas, like empty farm fields. They've also been spotted atop utility poles ... and the top of downtown Detroit buildings.