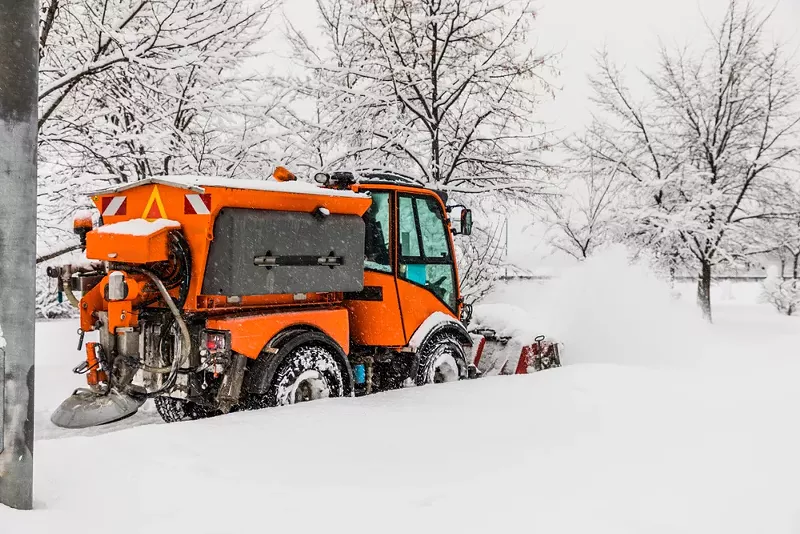 Not sure if you heard, but as much as a foot of snow is set to fall upon metro Detroit beginning Friday morning, so you should probably head out to the grocery store to pick up every last goddamn banana and gravy packet before holing yourself up inside for the entire weekend.
Now, in light of the impending snowpocalypse, the city of Detroit has planned some measures to keep things from getting too crazy. They're going to, like, plow the roads.
According to a press release sent out Thursday afternoon, the city will deploy a fleet of 60 trucks to salt the city's 673 miles of major roads once the snow fall begins, and they will continue salting, and plowing, and carrying on until all roads have been plowed and cleared.
Private contractors are also on notice to plow the city's 1884 miles of residential side streets, but that work will not begin until the snowfall has "substantially subsided." Once they are notified, they will have 24 hours to "plow a minimum 10-foot path down the center of each street to make them passable."
Because the snow has been fucking relentless this winter, many Detroit side streets still have not been cleared from the last few snowfalls, but that may work in some residents' favor.
"We've had a few snow events over the last few days, and some of the snow from those snowfalls still remain on residential roads. Therefore, we expect to easily meet the threshold of six inches of total accumulation to activate our residential street plowing program," DPW Director Ron Brundidge said in the release. "We will stay out there until all of our roads are safe and passable for the public."
All this snow means there are special parking restrictions for residents too. According to the press release, "roadways that have been identified as snow emergency routes will have signs posted up to 48 hrs in advance to prohibit parking for the purpose of plowing." Residents wondering when plows are coming through their neighborhood can check the
City of Detroit website
.
If you'd rather gripe about how terrible Michigan winters are instead of shoveling your walk, you should
check this out.