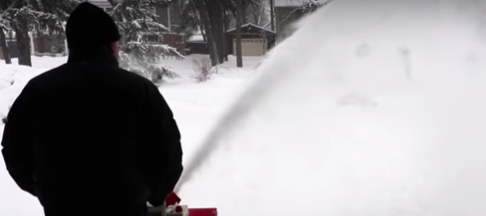 Last weekend winter storm Mateo brought some of the highest snowfalls of the season to metro Detroit, leaving many stuck, pissed, and cold AF.
For some, shoveling or snowblowing is simply another daily task associated with the winter doldrums, but for one Michigan man, it was his chance to show this 'bitch-ass snow' who's really boss: his 1972 Ariens snowblower.
YouTube user Detroitable
posted this
video
— which has pretty impressive production quality and features a great trip to Dunkin' Donuts — showcasing the prowess of his snow-ridding machinery and his mastery of craft.
Enjoy.
Take that Mateo, ol' bitch ass.