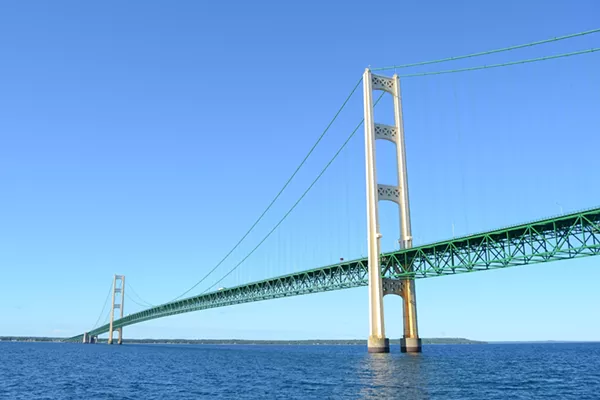 Are you a collector? Do you own a crane? If yes, then we have just the item for you.
Bidding is underway for seven pieces of Michigan history — in the form of rusty old steel grating that once lined the deck of the Mackinac Bridge.
The two-ton grate pieces are being sold by the Mackinac Bridge Authority in an online auction at GovDeals.com. The pieces are being sold individually and are about 5 feet wide and 38 feet long.
As of Thursday afternoon, the lowest bid on one of the grates was about $400,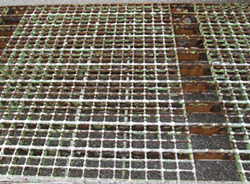 GovDeals.com
'Vintage' piece of Mackinac Bridge.
with six days of bidding left to go. Bidding began at $160.
Described as "vintage," the grating is said to be "used with corrosion and section loss appropriate to steel that is 60 years old." There also may be some residual lead-based paint on the pieces of steel, so you'll have to sign a waiver if you place a winning bid.
If all that sounds appealing, safe, and worth what will likely be more than $1,000 — head on over to
GovDeals.com
to get in on the action.
Stay on top of Detroit news and views. Sign up for our weekly issue newsletter delivered each Wednesday.