Michigan.gov
Daffodils on Belle Isle.
The people behind the IndyCar race that turns Belle Isle
into a construction site for 20 percent of the year
— usually right as the weather starts to break — are trying to make amends with park goers unnerved by the site of concrete barriers and excess fencing. They've started construction a week later this year, and they have reportedly paid for the planting of a bunch of daffodils. Rejoice.
"We actually just donated the funds for an extra 34,000 daffodils toward the entrance of the MacArthur Bridge," Michael Montri, the general manager of the Detroit Grand Prix, tells the
Detroit News
.
Race coordinators also appear to have yielded to critics who last year complained that the construction obscured their view of daffodils already planted on the island park, just as they began to bloom. Apparently, the Grand Prix has held off on building out the outside walls of the track on Sunset Drive and The Strand. The
Detroit News
reports that this allows island visitors "to enjoy the dramatic view of the Detroit skyline from the western end of the island, and to walk down right down to the river" where they will find daffodils.
Elsewhere on the island, the view looks like this: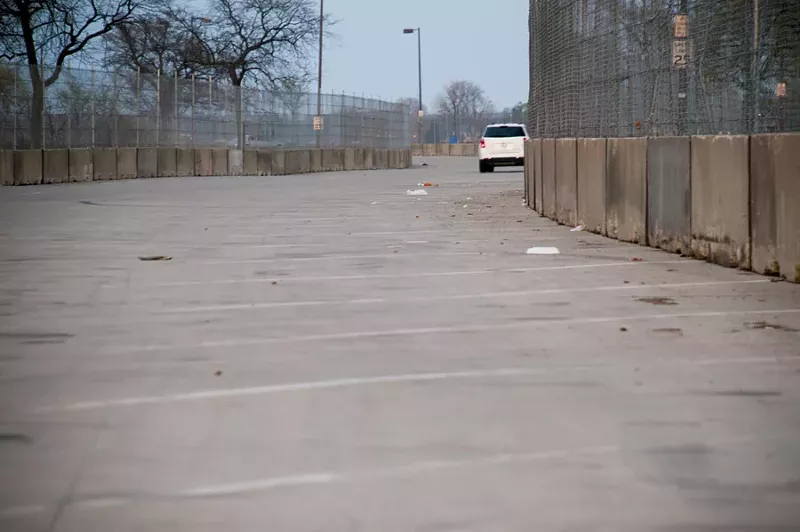 Tom Perkins
Concrete barricades and fencing on Belle Isle.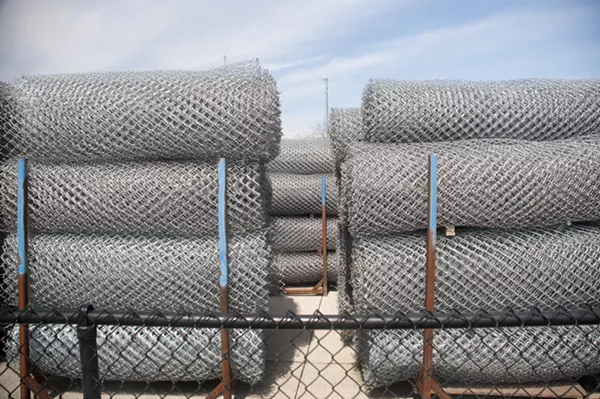 Photo by Tom Perkins
Belle Isle Grand Prix's first day of construction in 2017.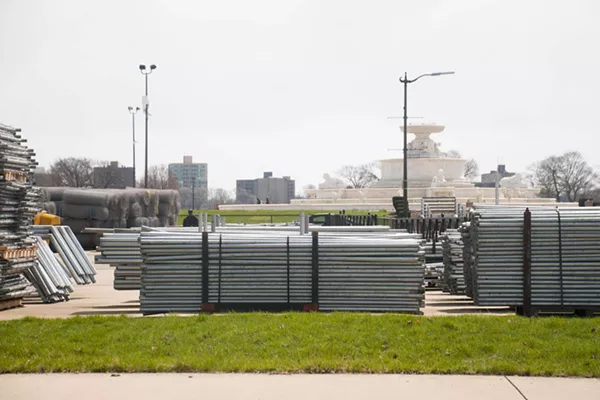 Photo by Tom Perkins
Belle Isle pictured in April 2017
Photo by Tom Perkins
Scott Memorial Fountain pictured from Sunset Drive in April 2017. Four rows of fencing separate the river and fountain.
Grand Prix construction lasts 68 days, the longest of any race in the IndyCar Series. It is the longest track in the series.
Stay on top of Detroit news and views. Sign up for our weekly issue newsletter delivered each Wednesday.