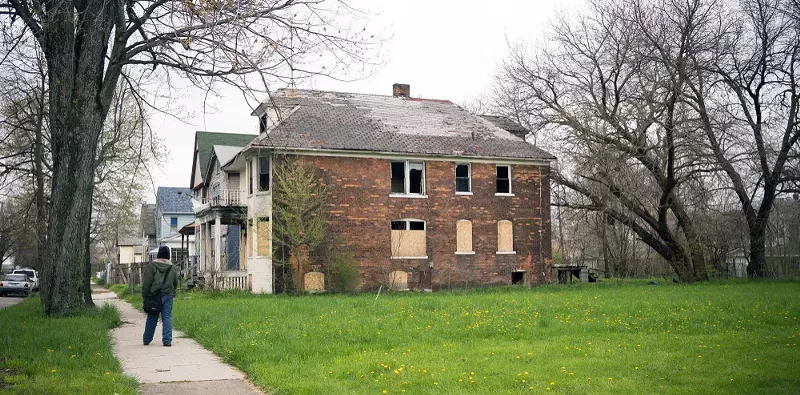 Detroit is still hemorrhaging esidents — though the bleeding has slowed, according to the latest data from the U.S. Census Bureau.
Numbers released Thursday show the Motor City's population loss has diminished slightly over the past two years. As of last summer, Detroit's population was reported at 673,104, or a decline of 2,376 residents from 2016 to 2017. Over the previous 12 months, the city lost 2,770 residents. It is now the nation's 20th largest city.
The decline is far less steep than it was in the previous decade, when Detroit lost an average of 23,700 residents per year. Still, Mayor Mike Duggan, now in his second term, has made the city's population one of the gauges of his success. When asked about the loss of residents, Duggan spokesman John Roach blamed the quality of the city's public school district, which received the worst score in the nation on an exam this year.
"Access to quality education is going to be the key factor in getting families to stay in and move into the city," he says.
Detroit's public schools languished during years of state oversight. A democratically elected board last year regained control of the schools for the first time in seven years. Roach sees progress there, with the board voting to approve a bus loop proposed by Duggan in northwest Detroit.
"This will allow any family in that area of the city to have a choice of schools to choose from that best fits their children's need," Roach says. "We see the success of the school system and removing barriers to quality education in Detroit as being the keys to growing the city's population."
Roach highlighted improvements in other key areas, including a what he says is a reduction in the number of vacant households in the city despite the loss in residents.
"We are seeing progress in the city in nearly every key category, with the exception of population growth: crime, unemployment and poverty — while still too high — are all down, for example," Roach says in an email. "The number of occupied households in Detroit is up by about 3,000, which is an important trend, however, they are not households with school-age children. What we are seeing is families with children leaving and being replaced by one- and two-person households."
Flint, Battle Creek, Saginaw, Bay City, and Jackson all also reported population losses, while Grand Rapids, Lansing, Kalamazoo, and Ann Arbor all reported population increases.
Stay on top of Detroit news and views. Sign up for our weekly issue newsletter delivered each Wednesday.