Youtube
Juvenile in the Back That Thang Up video.
There's the
Blue Cross PAC
, the
Duggan Leadership Fund PAC
, the Protecting Auto No-Fault PAC, and now, there's PAC That Thang Up.
A political action committee with a name resembling the censored version of everyone's favorite Juvenile song was registered last week with the state of Michigan. Not surprisingly, it's based right here in Detroit.
PAC That Thang Up, or PTTU as its also known, is the independent political action committee of Jeremy Orr, a Detroit native and lawyer with the social justice law firm Pierson McNichols. Orr says he's also a community organizer and often serves as legal counsel for political candidates.
But while PAC That Thang Up stands out for its name, it also stands out for its mission, because, unlike many other PACs, it was not created to pour corporate money into politics to garner greater profits.
In a text message, Orr says PTTU will "raise funds to directly support electoral candidates who are truly committed to the values of social justice, racial justice, economic justice, human rights, and civil rights for all."
"My hope is to use this PAC to raise funds from the people and support campaigns and candidates that prioritize people over corporations."
Orr, who is 32, says he plans to focus on supporting millennial candidates, members of "a hip-hop generation" who "are stepping up boldly and looking to be accountable to the people who elected them." Orr intends to focus on city and county level races where "$500 or $1,000 makes a huge difference."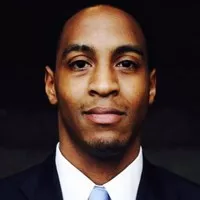 LinkedIn
Jeremy Orr.
PTTU is registered as an independent political action committee — meaning it can give a candidate for elective office up to $68,000, ten times the amount an individual can give a candidate.
Orr says he plans to be active in races in 2019 and 2020. So far the PAC has not disclosed any financial information, but registration is required once it spends or receives more than $500.
As for the name — Orr says he wanted something funny and catchy, that might "grab someone's attention and make them inquire." (It certainly worked on us.) He adds that Juvenile's "Back That Thang Up" speaks to the generation he's trying to engage.
"No matter who you are or where you are, when that song comes on you drop what you're doing and dance. My hope is that the PAC with a similar name calls people to political action in the same way."
To learn more about how you can get involved in Orr's effort — send him a note
here
.
To drop what you're doing and dance, check out the video for Juvenile's 1998 hit below.
Stay on top of Detroit news and views. Sign up for our weekly issue newsletter delivered each Wednesday.