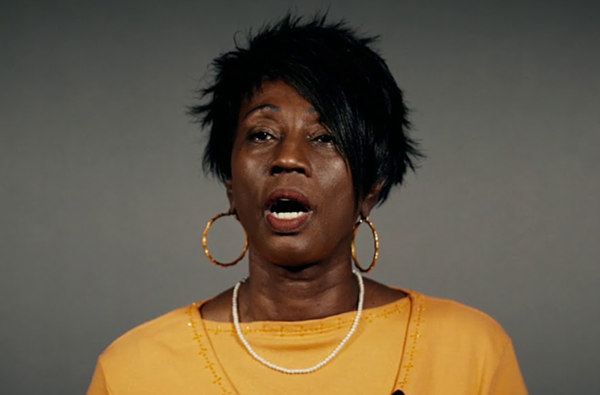 Youtube
Rep. Bettie Cook Scott.
Rep. Bettie Cook Scott (D-Detroit) has issued an apology after hurling a series of anti-Asian slurs at her opponent, Rep. Stephanie Chang (D-Detroit), during last week's primary election.
More than a dozen community groups and the Michigan Democratic Party called on Scott to apologize after she was heard referring to Chang and her campaign volunteers as "ching-chongs," in addition to other off-color remarks made outside polling precincts last Tuesday. Scott and Chang were competing in the Democratic Party primary for Michigan's 1st Senate District, which Chang won by a wide margin.
"I deeply regret the comments I made that have proven hurtful to so many," Scott said in a statement through her representative, Bill Noakes. "Those are words I never should have said."
"I humbly apologize to Representative Chang, her husband, Mr. Gray, and to the broader Asian-American community for those disparaging remarks. In the divisive age we find ourselves in, I should not contribute further to that divisiveness."
"I have reached out to Representative Chang to meet with her so that I may apologize to her in person. I pray she and the Asian American community can find it in their hearts to forgive me."
The apology came hours after a
Metro Times story highlighting Cook's offensive statements
went viral. Chang's husband, Sean Gray, told us he heard Cook tell a voter that "these immigrants from China are coming over and taking our community from us" and that it "disgusts" her to see "black people holding signs for these Asians and not supporting their own people." Gray said Cook also admonished him for marrying Chang. Gray is African-American.
A woman volunteering at a separate precinct, in Detroit's East English Village, reported that she heard Scott tell a voter exiting the precinct, "Thanks for voting for me, you don't need to vote for that ching-chang."
Shortly after our story ran, the Michigan Democratic Party issued a statement saying, "We expect better from anyone who wants to call themselves a Michigan Democrat. Bettie Cook Scott needs to apologize to the entire Asian-American community. If an individual doesn't share our fundamental values of tolerance, decency, and respect, they should find another party."
The first call for an apology came from the Asian & Pacific Islander American Vote — Michigan, and 18 other groups including the Association of Chinese Americans, the African Bureau of Immigration & Social Affairs, American Citizens for Justice, the Detroit Hispanic Development Corporation, and Equality Michigan.
Chang, who is of Chinese heritage and was born in Detroit, called Cook's comments "offensive to all Asian-Americans."
"It isn't about me," she told
Metro Times
. "It's about an elected official disrespecting entire populations, whether they be Asian-American, immigrant, or residents of Sen. District 1 or [Cook's] own current house district."
Chang won the Democratic primary for Sen. District 1 with 49 percent of the vote to Scott's 11 percent. She is expected to win the general.
Stay on top of Detroit news and views. Sign up for our weekly issue newsletter delivered each Wednesday.