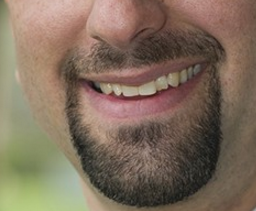 MT File
This smiling face likely ain't smiling today :)
Detroit Councilmember Gabe Leland has been indicted for allegedly taking a $7,500 cash bribe from a local business owner he promised a favor.
The U.S. Attorney's Office said in a statement Thursday that Leland had been indicted on two counts of bribery and one count of conspiracy to commit bribery.
According to the statement, Leland conspired with campaign worker Elisa Grubbs to solicit a $15,000 cash bribe from a local business owner mired in a property dispute with the city. In exchange for the money, plus some auto body work, Leland allegedly agreed to help delay or prevent the sale of the business owner's property. He wound up accepting $7,500 from the business owner, though a lawsuit filed by the man who appears to be that business owner — Bob Carmack — says Leland never held up his end of the bargain.
Leland allegedly took the bribe on Aug. 4, 2017. The campaign worker, Grubbs, was
charged for her alleged role in the conspiracy
yesterday.
The indictment comes after Leland was late last year named a
"target subject"
in a wide-ranging public corruption probe that has resulted in a bribery conviction and jail time for his former girlfriend's father, Gasper Fiore.
As the FBI built its case, wiretaps of Fiore's conversations offered a window into
Leland's lifestyle
. Fiore reportedly called him "cheap" and a "mooch." Leland's dad, also a Detroit area politician, said his son wasn't shady — he'd just gotten caught up with the wrong people because of his "very active libido."
Adding credence to the claim that Leland is a man on the prowl for a free lunch is another federal lawsuit filed this summer. The former owner of the now-shuttered Centre Park Bar alleges the councilmember extorted thousands of dollars in food, booze, and cover charges.
If convicted of the bribery and bribery conspiracy counts, Leland could spend up to 25 years in prison and be ordered to pay up to $750,000 in fines.
Stay on top of Detroit news and views. Sign up for our weekly issue newsletter delivered each Wednesday.