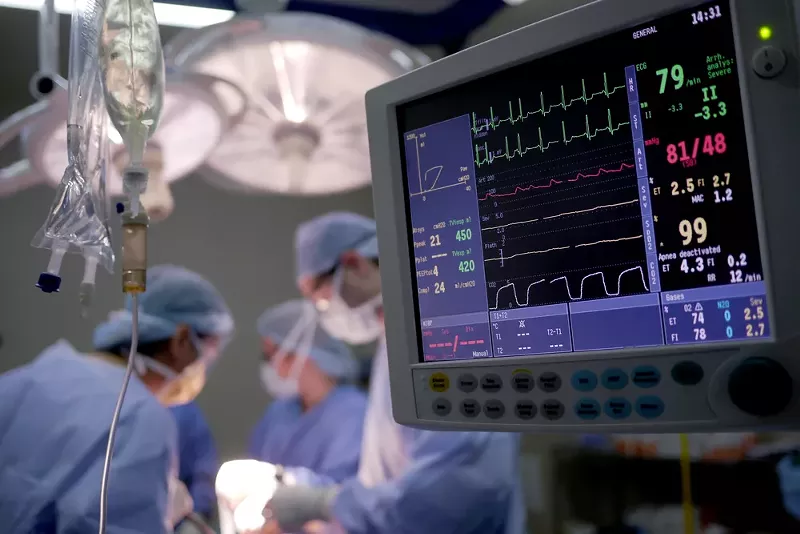 fivepointsix / Shutterstock.com
A Facebook post from a Grand Rapids-area woman that went viral over the weekend is highlighting the dysfunction and cruelty in America's health care system.
Hedda Martin, 60, needs a heart transplant or she will die. Spectrum Health's Heart & Lung Specialized Care Clinics denied her request for a transplant because she doesn't have $10,000 in her savings account. Martin needs that to cover the deductible and the $700 per month cost of medication that will allow her body to accept the new heart.
Per a
GoFundMe page
set up by her son, Martin is disabled and hasn't been able to work since 2017. She faces life-threatening congestive heart failure, which resulted from 2005 chemotherapy for breast cancer.
In its denial letter, the hospital stated that it's "recommending a fundraising effort of $10,000." Unsurprisingly, that suggestion isn't sitting well with decent and moral people. Proponents of Medicare For All are pointing out the cruel absurdity in the world's richest country telling a sick, old woman to beg for money to cover medication that she needs to live.
In a since-deleted post to her Facebook page, Martin offered details of the situation.
I will not be put on the transplant list until I fulfill a requirement of $10,000 set aside. Only when I have raised that required amount, will I then be "reconsidered" for heart transplant. Not automatically added to list but reconsidered. This is new.

In my September hospital stay, I did not get listed because I did not have Medicare part D prescription coverage. So, I went home and had coverage started November 1st.

So now, with my 20% copay for the pharmaceuticals under Part B (that's right part B- medical not part D pharmaceutical) it will cost me about $700 a month for my part B copay for anti rejection drugs . Once I reach my $4500 annual my cost is $0. So they want me two show I can cover my $4500 deductible by saving $10,000...which I will do. 
The hospital, meanwhile, posted this response on its website:
"While it is always upsetting when we cannot provide a transplant, we have an obligation to ensure that transplants are successful and that donor organs will remain viable. We thoughtfully review candidates for heart and lung transplant procedures with care and compassion, and these are often highly complex, difficult decisions. While our primary focus is the medical needs of the patient, the fact is that transplants require lifelong care and immunosuppression drugs, and therefore costs are sometimes a regrettable and unavoidable factor in the decision making process."
The GoFundMe page has raised about $15,000 of a $20,000 goal as of Monday morning. Is America great again, or what?
Stay on top of Detroit news and views. Sign up for our weekly issue newsletter delivered each Wednesday.