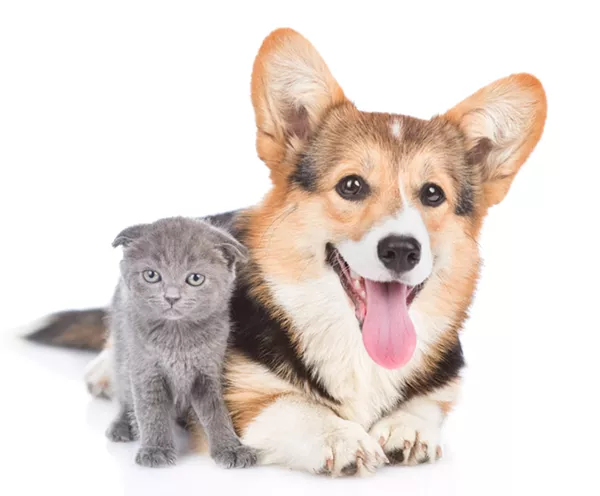 Domestic abuse survivors and their pets have an advocate in U.S. Senator Gary Peters of Michigan who re-introduced legislation Friday that would make harming or threatening a pet a federal crime.
The Free Press reports
that Sen. Peters and Sen. Dean Heller (R-Nevada)
are behind The Pet Women Safety Act (P.A.W.S.) —
a new provision to a stalking statute under this year's multi-layered agricultural Farm Bill championed by Sen. Debbie Stabenow.

The amendment would punish those who threaten or harm pets — landing abusers up to five years in prison.

"Survivors of domestic violence should never have to decide between leaving an abusive relationship or staying and risking their safety to protect their pets,"
Peters says of P.A.W.S.
"This bill will help ensure more safe havens for survivors and their pets are available, so together they can begin a new chapter in their lives."
Under P.A.W.S., an allocation of $3 million over five years would support shelters that harbor survivors of domestic violence to assist in providing facilities to shelter their animals. Currently, Peters says, only three percent of shelters across the country accept pets. P.A.W.S. would also demand restitution in cases of domestic violence and stalking to include any veterinary costs accrued by the victim as it pertains to the physical care and safety of the animal.
Peters' proposal cites several studies, one of which found that "as many as 25 percent of domestic violence survivors have returned to an abusive partner out of concern for their pet." Another claims that "as many as one-third of domestic abuse survivors reported they delayed leaving an abuser for an average of two years out of concern for the safety of their pet."

If you or someone you know is experiencing domestic violence, The National Domestic Abuse Hotline is available 24/7 for confidential resources and assistance at 1-800-799-7233.

Stay on top of Detroit news and views. Sign up for our weekly issue newsletter delivered each Wednesday.