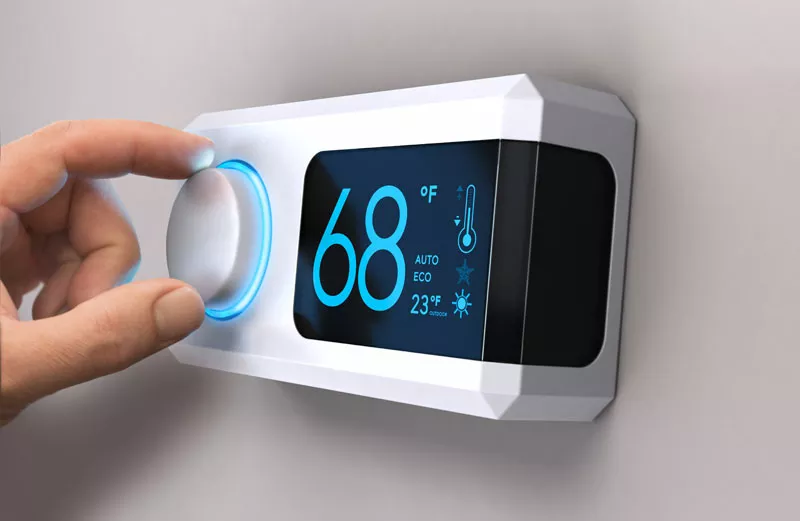 On Wednesday evening, Michiganders got an emergency phone alert instructing Consumers Energy customers to turn their thermostats down to 65 degrees until noon on Friday. The call was made
due to a fire
at the company's compression station in Macomb County — which couldn't have come at a worse time, as a blast of arctic air has caused temperatures to plunge below zero.
Gov. Gretchen Whitmer even made a late-night appeal for residents to
turn down the damn thermostat
, asking that everyone do their part to conserve gas and electricity,
even DTE Energy customers
, so as not to crash the system.
We don't have hurricanes here, or earthquakes. A power outage during a polar vortex is just about one of the worst things I can imagine happening in Michigan, and it could happen right now. So please, everyone: Keep that thermostat down.
After watching social media today, I'm amazed at how many people are reacting to the situation with a casual "That's gonna be a no from me, chief." I've seen posts from plenty of people who have defiantly refused to touch their dial, and even someone playing the "not my Governor!" card. It's hard to imagine this generation dealing with something like the oil embargo of the 1970s, or the calls to ration goods during World War II.
I mean, don't get me wrong. I get it. It's fucking cold out. And plenty of people are feeling squeezed, thanks to
a system that has long ago been rigged
to favor of the 1 percent at the expense of the working class. For a utilities company that has been raising rates for years to ask even more of us feels like a major "fuck you," and people aren't having it.
Apparently enough people cooperated, though. On Thursday, Consumer's Energy thanked customers for turning down their heat, and said customers
could now turn their heat back up at midnight
on Thursday evening.
So... yeah, it's time for a revolution. But can it just wait until after this cold snap?
Stay on top of Detroit news and views. Sign up for our weekly issue newsletter delivered each Wednesday.