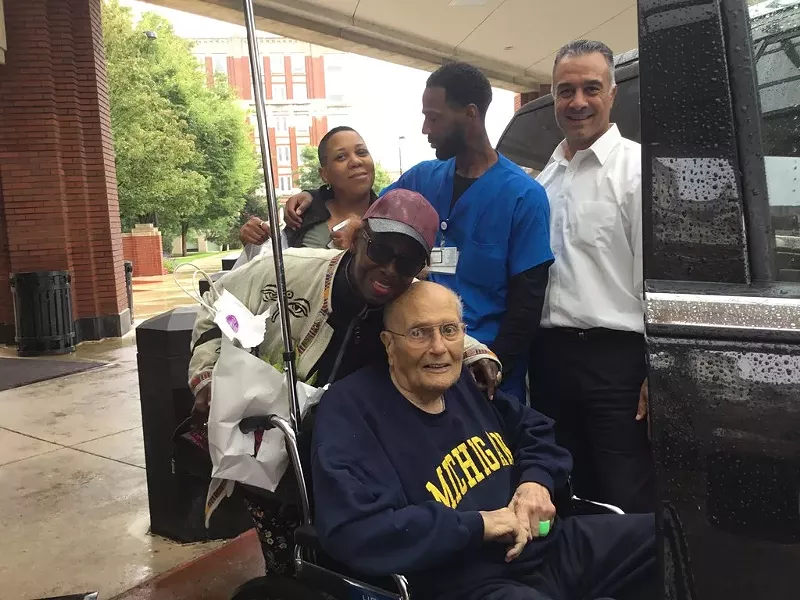 Courtesy of Dingell family
Former Rep. John Dingell after having heart attack in September.

Rep. Debbie Dingell announced Wednesday that she is home with her husband, former U.S. Rep. John Dingell, saying the 92-year-old has "entered a new phase."

Dingell, the longest serving member of Congress, has been in failing health and was hospitalized for a heart attack in September.

"I am home with John and we have entered a new phase," Dingell tweeted at 9:31 a.m. "He is my love and we have been a team for nearly 40 years."



Dingell added, "I will be taking each day as it comes. We thank people for their friendship and support and ask for prayers and privacy during this difficult time."

Dingell is receiving hospice care after he was diagnosed with cancer, which he does not plan to treat, The Detroit News reports.

Dingell served in Congress from 1955 until his retirement in 2015. His wife succeeded him.

Debbie Dingell did not attend Tuesday's State of the Union.


Stay on top of Detroit news and views. Sign up for our weekly issue newsletter delivered each Wednesday.