It's SUPPOSED to make you fat.
We've
mentioned
Sister Pie
before
. You know, just
a time
or
two
. Suffice it to say, we're fans of
the place
. So, when we get an email detailing the delicious delicacies they'll be making for Fat Tuesday, it's hard to keep from drooling.
This year, Lisa Ludwinski and her pie-making minions will be cooking up three unique varieties, two sweet and one savory, and these limited edition confections will only be available on a first-come-first-served basis.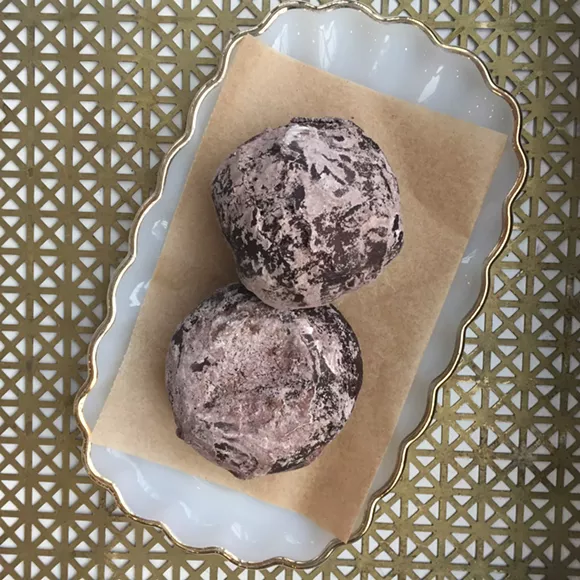 Hello there. You're looking so deliciously.
The shop will open at 7 a.m. on Feb. 9, when the dark chocolate tahini rye, poppy lemon rose, and "pieraczki" (a pierogi-paczki hybrid) will be available for $4 a pop or $36 a dozen. There will be a limit of a dozen per person or six individual paczek per person and they will not be taking pre-orders.
Sister Pie is located at 8066 Kercheval St., Detroit in West Village on the east side of Detroit.